Free Fully Insured Delivery *

Please note that our offices will be closed from 3pm Friday 7th August until 9am Monday 17th August. Orders may still be placed on the website during that time but a minimum order value of £250 will apply with dispatch delayed until after the closure.
Read More
Due to very high demand order dispatch may be delayed by 1-3 days.
Perth Mint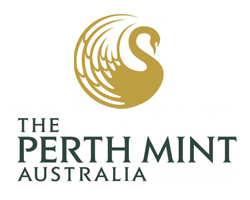 Based in Perth, Western Australia, The Perth Mint began life as a branch of Britain's Royal Mint with the purpose of supplying coinage to the colony and saving the cost and risk of shipping it there. As the usage of sovereigns ended in 1931, the mint switched to other coinage and bar production. In 1970 the mint went into Australian ownership under the Gold Corporation but remained a member of the LBMA.
In 1987, the Perth Mint Australia produced the first Australian Nugget Coin. The Gold Corporation is responsible for 80% of the mints production. The Mint itself attracts many visitors with its main attraction being the chance to handle a 400oz Gold Bar. In 2012 The Perth Mint produced the 1 Tonne Gold Coin with a face value of $1,000,000 taking the title of the Worlds Biggest Gold Coin.
This 2000 1/20 oz Gold Lunar Year of The Dragon Coin is an excellent choice for any precious metals portfolio.
Learn More

Free Insured Delivery


Volume Pricing
Qty
Per Unit
Best Value

£121.56

--
--
--
--

1/4 Ounce (7.775 Grams)
24 Carat Fine Gold Coin (999.9)
Learn More

Free Insured Delivery
£/g to £/g Over Spot

0.25 Troy Oz or 7.775 grams of Fine Gold Content.
Learn More

Free Insured Delivery


0.25 Troy Oz or 7.775 grams of Fine Gold Content.
Learn More

Free Insured Delivery


Volume Pricing
Qty
Per Unit
Single Buy

£437.93

Best Value (2+)

--
--

0.5 Troy Oz or 15.55 grams of Fine Gold Content
Learn More

Free Insured Delivery


1 Ounce (31.100 Grams)
24 Carat Fine Gold Coin (999.9)
Learn More

Free Insured Delivery


Volume Pricing
Qty
Per Unit
Single Buy

£1,604.26

2+

Best Value (5+)

£1,601.05

1 Ounce (31.1035 Grams)
24 Carat Fine Gold Bar (999.9)
Learn More

Free Insured Delivery