Free Fully Insured Delivery *

Call us on 0800 090 3256
Due to high demand order dispatch may be delayed by 2-3 days.
Pobjoy Mint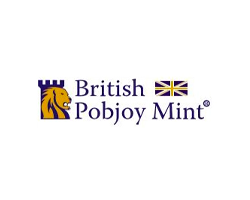 Pobjoy Mint is Europe's largest private mint based in Surrey, England. In 1965 the Pobjoy Mint was founded by Derek Pobjoy after leaving his father's business and purchased his first coin press. Their first major success came in the production of a series of gold medals to commemorate the life of Winston Churchill. The Pobjoy Mint is now responsible for crafting coins and medals for central banks, major companies and governments throughout the world.
There are no products matching the selection.