Free Fully Insured Delivery *

Call us on 0800 090 3256
Due to high demand order dispatch may be delayed by 2-4 days.
Royal Canadian Mint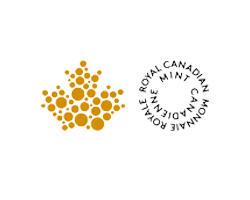 In 1908 the Royal Canadian Mint produced its first coin, a 50 cent piece, at what was then the Ottawa Branch of the British Royal Mint. The mint passed into Canadian hands in 1931 and the business, with mining Gold in British Columbia and the Yukon, rapidly expanded. In 1936 the Royal Canadian Mint opened the doors to its new building in Ottawa. The mint has had a number of milestone achievements since its launch with the world's first 999.0 fineness gold bar in 1969, the world's first 999.9 fineness gold bar in 1982, the world's first 999.99 fineness gold bar in 1999 and the world's largest coin (100Kg 999.99 fineness Gold Maple) in 2007.
There are no products matching the selection.