Free Fully Insured Delivery *

Call us on 0800 090 3256
For Christmas delivery order dates and the latest on how Royal Mail industrial action could affect your order Read More.
Monster Boxes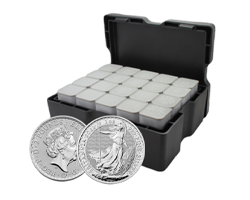 There is nothing ghoulish about these prices
We have a selection of monster boxes available for purchase, shipped direct and sealed from their respective mints.
There are no products matching the selection.