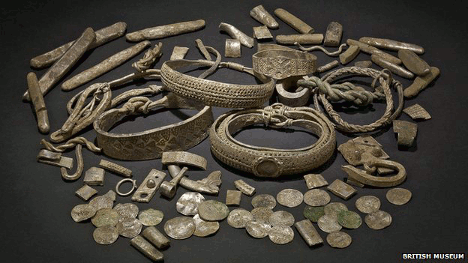 3000 Year Old Viking Silver to be on permanent display
---
A hoard of Silver dating back to 900AD found in North West Lancashire is to go on permanent display at the Museum of Lancashire in Preston from February 2014. It will be on public display at Lancaster City Museum from 25th October 2013 until it moves to its permanent home.
The Viking hoard was found in Silverdale in 2011 and is made up of over 200 pieces of jewellery and coins. It has been valued at around £110,000 and was declared as treasure in December 2011 by Lancashire deputy coroner Simon Jones.
Funding for the move was secured by Lancashire County Council with donations from the National Heritage Memorial Fund, the Art Fund and the Victoria and Albert Purchase Grant Fund.