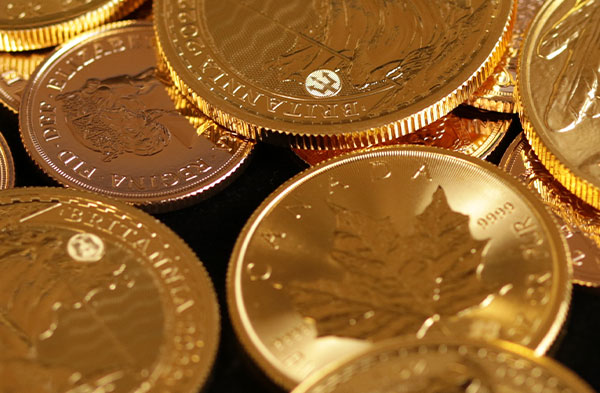 The Advantages of Buying Gold Coins in Bulk
---
You can buy gold coins one by one. However, the advantages of buying them in bulk are considerable. Here we discuss what they are, plus some of the associated risks and challenges of this strategy.
The Benefits Of Investing In Gold Coins
Investing in gold coins offers numerous advantages. These include:
Protecting yourself against inflation
Preserving your wealth
Diversifying your portfolio away from stocks, bonds, and property
Tax benefits, such as avoiding capital gains tax in the UK on some coins
Enjoying a simple-to-understand investment
The Advantages Of Buying Gold Coins In Bulk
Lower premiums. Dealers may sell closer to the spot price of gold, or lower their commissions. This way, you may earn higher returns on coins you sell individually.
Greater liquidity. Having more gold to hand gives you more to sell, improving the liquidity of your asset portfolio compared to, say, real estate.
More flexibility in managing your investment portfolio. Bulk-buying lets you diversify according to your long-term returns and risk-tolerance strategy.
Risks & challenges when buying gold coins in bulk
Of course, risks and challenges accompany buying gold coins in bulk, as with any investment strategy.
For instance, bulk purchasing leads to storage considerations. You need somewhere safe to keep your physical gold investments away from your home. If you choose a third party, you must pay a storage custody fee, lowering your net returns. UKBullion offer FREE storage for 6 months on first orders over £2000.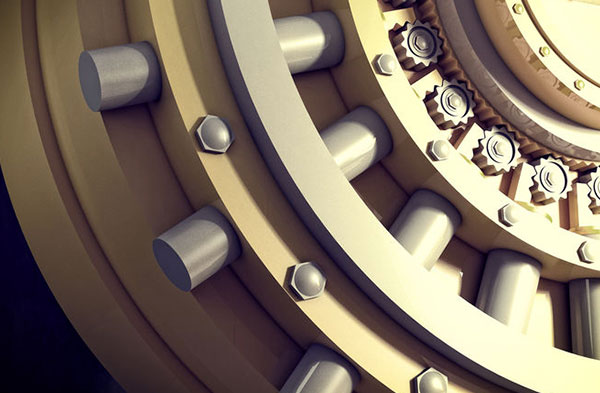 Bulk Gold Coin Purchasing Compared To Other Investment Strategies
Bulk gold coin purchasing compares favourably to other investment strategies. For instance, it does not carry an ongoing management fee, which can be as high as 2% for mutual funds. Once you have gold coins, you do not need to pay anything to keep them.
Bulk gold coin buying also bypasses problems with ETFs. Again, you don't need to pay any service fees, and you can avoid liquidity risk where the ETF trades at a premium or discount to its net asset value. You also avoid counterparty risk, in which market makers, or swap providers, may default on their obligations or fail to deliver the underlying assets.
The Advantages Of Physical Gold Coin Ownership
Unlike paper money or digital assets, physical gold coins have intrinsic value and cannot be devalued by inflation or government policies. Generally speaking, physical gold coins are also easy to store, transport and trade, making them a convenient and liquid asset. They also avoid the trust issue associated with gold ETFs. Providers may not keep enough physical gold in vaults to satisfy holders' withdrawal or sale requirements.
What Are The Tax Benefits Of Investing In Gold Coins In The UK?
Some gold coins, such as the Gold Britannia and Gold Sovereign, are exempt from capital gains tax (CGT) in the UK, as they are classed as legal tender. Therefore, it doesn't matter how many you sell, you keep all the profit.
With that said investors should always check their gold qualifies. Most gold in the UK attracts capital gains if profits from it exceed your personal allowance.
What Are The Security And Privacy Benefits Of Owning Gold Coins?
Owning gold coins also offers substantial privacy benefits. Coins you hold are private and not subject to scrutiny by commercial enterprises or the government. You could potentially hold millions of pounds of gold coins and nobody would know.
Despite the security risks associated with holding physical gold in your home, there are also benefits. For instance, thieves raided a well-known gold vault in Hatton Garden, stealing millions of pounds worth of items. However, they will only know you have gold stored on your property if you tell them.
Options For Purchasing Gold In Bulk
If you are looking for ways to buy gold in large quantities, you have several options to consider. One option is to buy gold bars or coins from a reputable dealer or mint. With these sources, you can ensure the quality and purity of the gold, as well as the authenticity of the products.
There are other options, such as buying gold options, futures, or ETFs. However, these do not grant you physical possession of the gold, leading to the issues discussed above.
Conclusion
Bulk buying gold coins has several advantages, such as lowering costs and improving your liquidity. Critically, it also lets you properly diversify your portfolio, allowing you to buy enough precious metal to maximise your returns. However, you will need to mitigate risks to ensure reasonable long-term returns.