Free Fully Insured Delivery *

Call us on 0800 090 3256
Store Your Purchases Safely with UKBullion
Secure Vaulted Storage Option - FREE for 6 months from your first order*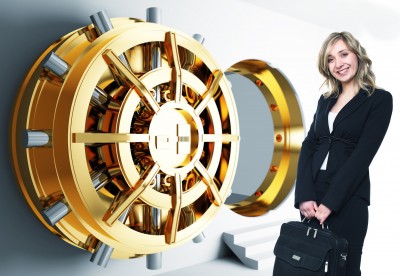 UKBullion.com is pleased to offer our Fully Insured, High Security Vaulted Storage Option for customers who prefer not to store Precious Metals at home.
Try our storage option risk-free with free storage for orders of £2,000 and above for a 6 month period starting from the date of your first order.
Simply select the Storage option at checkout and your eligible items will be transferred to the Secure Storage System.
Features of our Storage System:
Benefits of Our Storage System:
Our Storage Charges
Our Low Storage charges of 0.65% +VAT per annum (0.054% + VAT per calendar month) are calculated on the insured value of your items subject to a minimum of just £9 per calendar month including VAT to securely store and insure items up to a value of £13,846.
See our pricing grid below for charges relating to higher values.
Total Value of Holding
Quarterly Fee Including VAT
Fee per Calendar Month Including VAT
Up to £13,846
£27.00
£9.00
£20,000
£39.00
£13.00
£50,000
£97.50
£32.50
£100,000
£195.00
£65.00
£200,000
£300.00
£100.00
Over £200,000 Please call us on 0800 090 3256 to discuss rates
*There is no maximum limit to the value that you can store with this service but customers should be aware that this solution is unlikely to be cost effective for the storage of most Silver and most smaller individual Gold items. We therefore restrict selection of the storage option to Gold and Silver items with an order value in excess of £2,000. Gift and Jewellery items are also excluded from the Storage Option.