Free Fully Insured Delivery *

Call us on 0800 090 3256
For more information on how Royal Mail industrial action could affect your order Read More.
Buy Investment Market Silver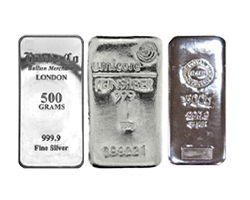 We want to offer a varied range of Silver products including, Medallions, Ingots, Coins and Bars. These products have been bought as secondary market items and are intended for investment purposes only.