Free Fully Insured Delivery *

Call us on 0800 090 3256
For more information on how Royal Mail industrial action could affect your order Read More.
Genuine Customer Testimonials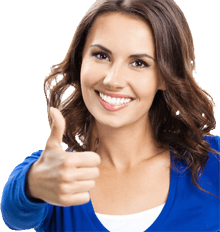 More Testimonials From Our Valued Customers
We would like to thank all of our valued customers that have taken some time to send us feedback directly. Below is a selection of the latest comments from investors in Gold Bullion, Silver Bullion, Platinum and Palladium items and collectors of rare and precious Gold Sovereign, Silver Coins and other beautiful items.

Just a quick note to say that I received my gold today and I am so pleased with my purchases. The quality of the items is first class and the designs are stunning. Thank you.
BW Birmingham
---
I was really worried about ordering gold over the internet but how wrong I was. The order process was really simple and I received my bullion within 48hrs of making the bank transfer.
CB Taunton
---
What a great service, I have used this company twice and highly recommend it to anyone looking to save money when investing in gold.
JB Leicester
---
First time user and very happy with the service I received. Very helpful over the phone and goods were delivered promptly. I will use again - a great service and recommended! Thanks.
RK Chesterfield
---
Have recently made a purchase from this site and the service they provided was very prompt and the price was the cheapest that I compared with others. Overall very happy with them!
SW London
---
Very prompt service, very good prices! A*
TH Doncaster
---
Thank you for treating me so kindly in spite of being so busy. I appreciate all the help I have been given both now and in the past.
DP Kent
---
I'm one of UKBullion's competitors and overall the buying process was good, slick and well communicated.
SK Norwich
---
Lowest prices & brilliant service!
AC Berks
---
Excellent service once again! These people are efficient and helpful. Do not worry about dealing with this company if you are buying online. Secure delivery.Thanks for your help James much appreciated.
JW South West
---
I have been using another dealer to buy my coins and usually I have had to wait 4 or 5 days for my coins to arrive but having registered, ordered and taken delivery of my gold within 24 hours from UKBullion this is a company I would recommend and will definitely use again. Very impressive service guys, well done.
EC Devon
---
I had been buying from another site but there service went from first class to very poor in less than a month. This was my first order with UK Bullion, the service was excellent and delivery on time. Thank you.
KG Dumfries
---
Excellent company, very professional with good customer service skills! I would recommend to anyone thinking of buying gold.
JK Midlands
---
I was a little sceptical of ordering gold online, especially doing a bank transfer, but checked out the Company, the best I could on-line, and all looked sound. I only needed a small investment (10g) (grandsons first birthday), but I must say the communication and speed of service from UKBullion was top notch! Even with my small purchase. Gold price was good too! If you're hesitant about ordering from this Company, don't be, they're very good and I will use them again (probably for my next grandchild)!
SA Hertfordshire
---
Good communications, good service and smooth transaction. I would buy from these again in the future.
JL Hampshire
---
A very good service! I have used UKBullion twice now and both times the goods arrived on time and well packaged.
PR Sheffield
---
Many thanks to James for a quick selling transaction - a pleasant and professional man! I would recommend this company for their customer service to anyone.
MH Ludlow
---
Excellent, user friendly service from start to finish. Will use again in the future.
BD WALES
---
I have bought from, as well as sold to, UK Bullion numerous times. Always a perfect transaction! Thank you.
CD Dorset
---
Excellent service again – can't fault :)
MJ Bangor
---
Fantastic service from start to finish, have bought from them a few times now and will do again.
CB Aberdeen
---
I sent a 100g gold bar to UK Bullion and was paid the agreed price (98% spot) by bank transfer the next day.
AK Yorkshire
---
A1 service again! Excellent service and communication again!
MJ Bangor
---
This is just an Email to confirm that I picked up my order over the weekend. They are beautiful!! Once again James thank you for your help and great service!
KK London
---
Goods received as instructed. Excellent friendly service. Thanks James.
LR Glasgow
---
Many thanks to James for friendly and professional service!!
KK Richmond
---
Excellent service and communication - smooth transaction - thank you.
RR Cheshire
---
Brilliant
NB Blackburn
---
Well what can I say! An excellent service from start to finish - happy days ahead! I will definitely be doing business again soon. Many thanks to UK Bullion, 10 out of 10.
MJ Bangor
---
I sold two coins. The process was straightforward and ably supervised. Thank you for your good service.
RP Staines Upon Thames
---
The whole process was really easy and a prompt service.
TW Oxford
---
Fast, Friendly and efficient. A great service.
AT Inverness
---
Continued excellent service after my first year, buying from you.
DS Liverpool
---
Very happy with my first order, found the service excellent & the communication second to none, I would definitely recommend & will be buying again!
RJ Wembley
---
Good service and I was very pleased with the product. I will use you again.
DJ Kent
---
First class service and fast delivery!
DP Romford, Essex
---
Great site, great service, very professional, helpful and friendly staff, thanks.
CS Bristol
---
A fantastic service. I had travel plans which interfered with delivery, but UKBullion looked after the gold until my return.
HV London
---
Many thanks to you, a great service!
KA London
---
Excellent service! My coins were delivered speedily, safely and securely at a good price. Thank you.
CH Crawley
---
I was happy with purchase and service was A1. Fantastic!
RA Cardiff
---
Thanks to UKBullion staff. Excellent, reliable service and well packed. Thank you and will recommend you to others.
RS Reading
---
A product range that caters for all budgets - good service, reliable & well packaged!
ME Herts
---
Can't fault these guys for price, speed, customer service, you name it!
AS Birkenhead
---
Great guys to do business with - thanks very much.
DA London
---
I was happy with the purchase, packaging and emails. I would use the service again.
AD Northumberland
---
Fast delivery and excellent service - would not hesitate to use again.
MA Berkshire
---
Really good price and service, fast delivery, 100% recommend to my friends and family.
SA London
---
Excellent, quick service! Arrived earlier than expected! I will definitely buy again :)
BW Slough
---
Trusted bullion merchants and always a professional service! Will use again, thanks a lot guys - best deals in the UK.
JH Chelsea
---
Excellent, quick and efficient service! Arrived earlier than expected and well packaged. I would recommend your company without hesitation.
JL Cornwall
---
I was very pleased with the service your company gave, also was very pleased with the packing. It arrived first thing in the morning.
AS Leicester
---
UK Bullion probably have the best selection at very competitive and more often than not the best prices available. Thank you.
VE Kent
---
Excellent communication and service - very smooth transaction.
RC Manchester
---
What can I say about UK Bullion? Not only is it the cheapest gold but the delivery is on time, the customer service is great (no problems) and any questions asked you get the answers straight away regardless how I communicated.
SA Manchester
---
The service I received at the beginning of April as a first time customer was excellent. Phone queries were dealt with promptly and efficiently, and the overall service from sale to delivery was faultless. Yours, one happy customer!
AW Cornwall
---
Very happy with the customer service, quick delivery and will definitely use again. Cheers Pete.
AS Bansley
---
First time buyer, was worried about security but paying through my bank gave me a lot of confidence. Great delivery service, confirmed on Thursday, delivery on Easter Saturday! I will certainly use UKB again.
DL Portsmouth
---
Picked my goods up on site, unlike all you other internet friends :). Good service, products as described and at a very decent price. Will use again.
AM Warwickshire
---
Very professional. Very efficient. Very good customer service. Thank You, James and team.
ET South Yorkshire
---
Well packed, if not over well packed!!! It took a knife and a pair of scissors to break the parcel open. TOP quality goods though,. So, next payday, another order is going to have to be made.
LP Fareham
---
Thanks for the quick delivery James, I will use your company again in the near future for silver investment.
HO Cornwall
---
This was my first purchase was not very confident to buy online but after talking to the staff I placed the order and it was delivered the next day as mentioned. I will be ordering again.
FS London
---
Excellent service from James and team. This was my first purchase and was no hassle, easy to implement and no worries with delivery.
DP Northumberland
---
I've made several purchases with UK Bullion over the past three years. James and the team have always been excellent and reliable - always important when dealing with precious metals!
SE Kent
---
Price, service and delivery were all excellent. Even though I live in the North East corner of Scotland I still had my order by 1pm next day. The site is very easy to use and the whole registration process is straight forward, will use again.
CB Aberdeenshire
---
Excellent service! James is a really nice guy and was extremely helpful. Thank you, I will definitely deal with you again.
HE Greater London
---
Fast and efficient service! Very friendly staff when I had to call and make an enquiry. Have used UK Bullion twice now and found their service and delivery consistently good.
CA Bolton
---
Must admit it is a prompt service, no hassle, everything is simple. Can be very risky sometimes when making bank transfers of big amounts, however once developed a relationship with UK bullion it feels like second nature. No dodgy clauses, just very, very simple. I will be purchasing much bigger amounts from now on.
JC London
---
Was very wary over trying new websites however they were very helpful. I received the bullion very quickly indeed.
JC London
---
Fantastic service, will be using your company again, that's for sure!
JM Scotland
---
Excellent service and quality, they are good at what they do. Polite and anything you don't understand they will go through it with you so that you know what is going on. Their delivery is bang on time 1pm and the quality is 110%. Their prices are cheap and delivery is secure. There is just nothing bad about their service. The person on the phone is polite and understanding, explaining the whole process calmly so you get it. Making the payment is simple as 1, 2, 3. That's it and wait till the next day and you get your order, even if it is 1gr silver, 1kg or 1gr gold or 250gr. Nothing is too small, or too big. You get it on time 110%. That's all I think I could say, thanks for the gold and silver.
AG Manchster
---
Excellent service, great variety of products and easy to order from! UK Bullion get the thumbs up all round!
CA Scotland
---
Since I started dealing with UK Bullion I have been impressed by their efficient helpfulness and prompt attention to any queries I had.
MM Scotland
---
Amazing secure service and great prices! UKBullion is definitely a trustworthy place to buy from. Highly recommended - Thanks!
NC Caerwys
---
I emailed to confirm payment made - service and delivery were very prompt.
NS London
---
Very easy transaction with swift communication throughout - Good price and prompt delivery!
GC Bournemouth
---
Thank you for an excellent service. I wish to especially thank Pete for all his patient help. It is so pleasant to be able to talk things through on the first occasion.
CR Middlesex
---
All was received safe & sound this morning, thanks for sorting this out so quickly & for your most excellent service.
MH London
---
Received bullion within 20 hours of payment - Excellent service! UKBullion is a name you can trust.
PA Portsmouth
---
Very good service, no problems at all! All goods received within two days of payment being made.
GM Glasgow
---
Competitive price and service! I was a very nervous first time buyer but will not hesitate to use again.
ED Hants
---
Great service - Guys on the phone answered all my queries. Bullion was delivered quickly and safely once I placed the order. FANTASTIC!!
AS Bristol
---
Very professional and very fast delivery!
PG Berks
---
Great price & service - two highly positive experiences so far! Looking forward to doing more business in the future.
WM Edinburgh
---
I have been buying silver bullion and am very pleased with the quality of the bars and the fast efficient service. Thanks!
SA Coventry
---
Great customer service, fast and secure delivery - highly recommended.
TB Bournemouth
---
Good products at good prices. An excellent, friendly and very quick service - HIGHLY RECOMMENDED!
AS Blackpool
---
Great selection of products to choose from and helpful staff and fast, secure delivery. Thanks for a most excellent service, highly recommended.
MH Manchester
---
Good coin at a good price and super fast delivery. Highly recommended indeed!
JD Maidenhead
---
Excellent customer service - prompt delivery within 24hrs of order. Recommended! A+
JC Berks
---
First time buyer - the transaction was excellent, with a very quick delivery. Recommended!
NM Staffordshire
---
Prompt service, well packed. Prices were more competitive than another seller from who I had purchased before.
SM Birmingham
---
Prompt service and easy website. Best price on the day!
JS Herts
---
An excellent service - if they all go this well they've another long term customer.
DC Aberdeen
---
The first order completed within 30 hours. Thank you.
EF Manchester
---
Excellent prompt service and very helpful on phone. Thank you very much - I highly recommend the website to anyone buying precious metals.
SA London
---
Speedy delivery and good quality bars. Easy to navigate the site and set up an account - I will be dealing with this company again.
SD Coventry
---
Ordered and received goods within 3 days. Great prices compared to other sites. Hope to buy more from UKB in future. Many thanks.
LT Newcastle upon Tyne
---
My first order with UKBullion could't have gone better. Excellent communication and the package arrived very securely. Many thanks to the team.
LW Stroud
---
This was my first time buying from uk bullion and found the experience brilliant, i had a very pleasant and smooth transaction and communication from ukb was great, i was kept informed of my order process and delivery time and order was delivered very securely packaged, highly recommend.
PO Ayrshire
---
First time buyer on the Internet, but a very fast & excellent service provided.Well recommended website thanks again.
AW Leeds
---
Very good service .Thankyou very much
MB Livingston
---
Great I put my order in at 11am and paid, 10 am the next morning it was here. 100% happy will use your service all the time.
TS Hertfordshire
---
I emailed to confirm payment made - service and delivery were very prompt.
ME Essex
---
I had never had dealings with UK Bullion before. I found them to be efficient, professional and reliable, particularly compared to their competitors. I strongly recommend them and will happily do business with them again.
GG Cardiff
---
Excellent service, right price, customer service to match. Recommended
RG London
---
Very competative pricing. Excellent customer service, go out of their way to help you. Informative step by step delivery data. Secure and speedy delivery.Will use them again and highly recommend this company for all reasons stated here. A pleasure to do buisiness with.
MP London
---
Very good service. Quick and efficient ,clear and very easy to order. Thank you
HA Essex
---
Friendly staff, buying from them is a pleasure. Thanks
DK Scotland
---
Friendly and efficient service, Delighted with my purchase.
AD London
---
This was my first time to buy silver online and I am very happy with the UKBullion services. Great price and quick delivery. I am looking forward to doing more business with ukbullion.
AO Plymouth
---
Excellent competitive prices on gold and silver bullion. Very good choice of gold and silver bullion and coins. Good customer service. Excellent communication and contact. Excellent Trusted and safe delivery and excellent products. If you buy silver or gold in bulk anything over 5 bars or coins make sure you contact the team they will give a good discount but you have to ring them. Excellent discounts on silver and gold better than other dealers who give you no discount no matter how much you buy and at least these guys have low premiums on their bullion bars. top marks.
JL London
---
Very smooth transaction, good communication, excellent service.
RO Manchester
---
Fantastic service, very understanding and willing to help! Ordered items received in less than 24 hours.
HI London
---
Very prompt, excellent service and product ordered was great. Very happy to recommend this company!
JS Lancashire
---
I must say the service provided by UK Bullion is really a "gold service", they are very helpful and easy to use, with the best prices on gold around. I would recommend them to all.
BK SHEFFIELD
---
Very prompt service, quick delivery, one of the lowest prices on the web. Will definately buy from them again and recommend them.
MS Midlands
---
I really can't express enough as to how happy I am with their excellent service.... Great and Efficient customer service and Friendly Staff...Super fast delivery..To be honest, I did get a bit worried at first but now I'm ready to buy again and again and again..
CD UK
---
An excellent, fast service and I appreciate your ethical business standards.
TA Southampton
---
Excellent service! I was a little sceptical about purchasing gold online, brand new to collecting, but I received my gold very quick. All my queries were answered either on phone or by email. Very impressed and I will be using again, hopefully very soon. Thank you.
LS Newcastle Tyne and Wear
---
If you're thinking of buying gold or silver I can't think of any reason why you wouldn't buy from these guys. The cheapest prices available, real live updated prices, super fast delivery, helpful and great communication. Thank you UKBullion!
WC Dorset
---
I cannot fault UKBullion, 10 out of 10 for web site and a speedy service.
ST West Country
---
Brilliant! Saturday delivery even though Monday was forecast. Can't be bettered for speed and service!
SC Scotland
---
A repeat purchase - service excellent, efficient, very friendly and helpful staff as always!
CF Tyne and Wear
---
This was my first time to buy gold online and I am very happy with the UKBullion services.
MM UK
---
Excellent service! First time trial buy from UK Bullion to test the water, as it were. Second order already placed.
SC Scotland
---
Excellent quality, delivery and personal service. Highly recommended after repeat orders.
DS Liverpool
---
Had a delay because of the demand, otherwise perfect service.
CM Gloucestershire
---
A repeat purchase - service as rapid and efficient as always!
MB London
---
First time ordering from uk bullion the service was 10 out of 10 you cannot ask for better, very friendly and helpful staff I will order from them agian and again keep up the good work the bullion team.
JR West Midlands
---
This was my first time I bought through them. Very happy with the customer service. Very excellent service.
WG London
---
Just received my order. Very impressed nicely packed. Customer service was excellent throughout. Quick, easy and secure! Will be buying again. On top of all that the prices are excellent.
WR Bolton
---
Fast,professional and friendly service.Highly recommended company to deal with.
PS Devon
---
Always delivered as promised and in packaging that does not give away what the contents are. Customer Services are second to none, I had an issue with my address due to my banks mistake, and UK Bullion sorted the situation. I will carry on doing business with them.
MG UK
---
Friendly, efficient and professional service. I am looking forward to doing more business with ukbullion.
Ab West yorkshire
---
Very good service, did every thing I requested gold delived on time nice people to deal with.Will use them the next time I buy gold
P Scarborough
---
Excellent service and fast delivery. Very good communication. I will 100% recommend.
KB Berkshire
---
This was my first ever gold transaction and it went very smoothly. The staff are professional, helpful and courteous. I was able to specify a particular date for a sovereign, and they were thoughtful enough to send the other coins (half sovereigns).with consecutive dates, making a nice matching set in fantastic condition. Coupled with next day delivery, as promised, they are highly recommended and will keep my custom. All in all a very good experience for a somewhat nervous first time buyer !
DS Liverpool
---
I have never invested in gold before. The guys I spoke to were really helpful and informative and knew all the answers to my questions. Put me totally at ease and now I'm really happy with my purchase and excited for its future! Totally reccomend them! I will buy more!!! Money transferred easily and quickly and gold recieved the next day!
DW Berkshire
---
Just sold 400 Grms of scrap to UK Bullion good price paid money in my bank by the time i got home Fantastic thanks very much
AS Hertfordshire
---
Purchase of gold and silver bars- Thank you for your excellent service.I received them in time.
KG Stratford-upon-Avon
---
Received absolutely as has been said, so happy with service, using again? Certainly. Many thanks
MK Nottinghamshire
---
Gold bar received with ease. It would be nice though to be able to pay for gold by debit card through your website.
DL Bangor NI
---
Ordered then picked up from Wolverhampton Offices Great. Staff very helpful cheers.
MB Wolverhampton
---
Speedy service excellent staff always happy to help keep up the excellent work
MM Yorkshire
---
Very fast delivery and excellent service - perfect!
ME Cambridgeshire
---
Excellent and fast service. Good price too.I will certainly be looking to add more bullion soon and I have not found a better supplier yet.
CB Kent
---
The service is second to none. Thank you Nick for accommodating all my delivery requests. I will certainly use this company again and thoroughly recommend them.
JW South West
---
Don't believe all those adverts on the T.V. and those stores on the high street claiming this is the time to sell your gold. Rubbish! Now is the time to buy gold, and these are the people to buy it from.
SH Greater Manchester
---
Excellent service- would definitely use again. Highly recommended!
MT Leicestershire
---
My first purchase from UKBullion and I was very impressed by the speed and efficiency of the transaction. Top quality customer service. Will be recommending you to others.
SW Northumberland
---
This is the 3rd time I have used UKBullion and am very pleased with the service. Really easy to purchase gold and/or other precious metal's.
AS Surrey
---
Bought one gold bar for the first time with UK Bullion. Really happy with the speed of the transaction and delivery! I will be buying gold quite regularly with them at a competitive price.
KS London
---
My first purchase went well. Excellent service and prompt delivery. Will use again and recommend.
SC Greater Manchester
---
Brought 2 Gold coins yesterday went along myself to pick up totally professional service. Excellent will be going back for more.
MB West Midlands
---
I have only been making purchases from UK Bullion since the start of 2011 and I have always received good service from UK Bullion and I will continue to do business with UK Bullion do not see the need to switch to any other company.
PP Basingstoke
---
Excellent, professional, and completely trustworthy service. Made my third purchase of Gold from them this week. Personnel are always very quick and efficient in responding. On a previous occasion I did not receive my purchase on next day special delivery as promised, and received a refund as soon as they got a refund of postage charges from Royal Mail. Very pleased with the service received. Will definitely return for my next purchase.
HC London
---
A truly five star service from a five star company, a pleasure to do business with. Total trust and integrity all the step of the way - well done all involved. A very happy lifetime customer from now ! Cheers *****
JA Leeds
---
A straightforward purchasing experience, and the people involved are very willing to be flexible and are responsive to communication.
JB South Central UK
---
Excellent, efficient service, good communication. Once funds cleared, items arrived the next day in perfect condition.
CB South East
---