Coin collection sells for £28,000
---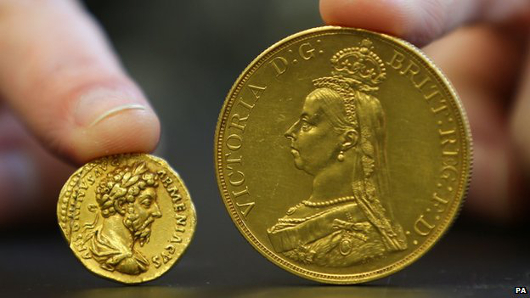 A collection of Roman, British and Islamic coins have recently sold at auction, netting its owners £28,000.
The assorted coins, numbering 200 in total and dating from 161AD, included a British Gold £5 coin from 1887 which sold for £1,400, and a Roman coin from Marcus Aurelius's reign between 161 to 180AD.
Many of the Roman coins in the collection show signs of coin clipping, something which was once considered as treason under English and British law and punishable by death.
Measures to counteract coin clipping began under the reign of Charles II (1660 – 1685AD) with the phrase "Decus et Tutamen" (translated: An ornament and a safeguard) around the edges of all coins. This is still minted around the circumference of many £1 coins today.
News source: bbc.co.uk.