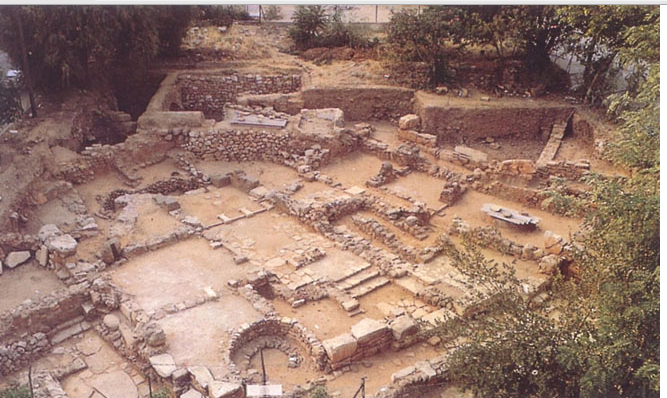 Cydonia – The Ancient City of Crete
---
Greece is an ancient country, with lots of rich history to explore.
During its Minoan period, the island of Crete had five great cities. Although Cydonia was the most powerful city in the west of the island, producing wonderful Bronze Age pottery and Linear B writings from around 1700 to 1500 BC, its exact location was not discovered until relatively recently.
Cydonia is particularly remarkable for the great temple of Britomartis, located on Mount Tityros near the city, and for the fact that it was among the first cities in Europe to mint coinage.
A brief history of Cydonia
Cydonia probably started out as a Neolithic settlement in around the fourth millennium BC. Today, the ancient city is located at (or rather, under) the modern city of Chania. Archaeological excavations in Chania's old town have led to many exciting discoveries about this Middle Minoan urban settlement.
However, exploring this site further is challenging. The modern city of Chania came into prominence in the 13th Century during a Venetian period, although there's been a settlement in that area since the Bronze Age. Chania was developed directly over Cydonia, and there are very few recorded mentions of the specifics of the ancient city to help guide archaeological exploration.
The most useful information about Cydonia can be found in the works of Polybius, Strabo, Scylax and Hanno. Nineteenth century Greek historian Pashley successfully deduced the location of the city near Chania's port and Old Town by analysing passages in classical literature.
Experts agree that Minoan culture was probably at its zenith in Cydonia between 1800 to 1500 BC – at a similar time to that of Knossos. From as early as 1100 BC, settlers from mainland Greece known as the Dorians started to colonise Cydonia. About 500 years later, the people of Aegina finally took full control of Cydonia, having had strong connections with the city since Bronze Age times. One of these connections was represented by the Minoan goddess Britomartis, who was adopted by the people of Aegina and used on their coinage.
In 429 BC, an era of war arrived on the shores of Cydonia. Mainland Athenians laid waste to the city in support of Polychna – a competing settlement. About 100 years later, in 343 BC, the Phokaians unsuccessfully laid siege to Cydonia. During the next hundred years or so, Cydonia was at war with Phalasarna, Elyros, Aptera and Polyrrenia. Cydonia joined the Achaian Federation in 219 BC. Cydonia fell to Roman forces in 69 BC, along with many other great Greek cities.
Cydonia's architecture and art
Although excavations are hard, recent discoveries include a large palatial Cydonian building dating from the Middle Minoan period. Digs in this area have revealed many exciting finds, including pottery, coinage and Linear B writing. Archaeologists have also found high numbers of coins and ceramic objects at other Aegean centres that are known to have traded with Cydonia. For example, jars for transporting perfumed olive oil or wine that are inscribed with Cydonian script have been found across Crete and even on the Greek mainland. Ceramic products of Cydonia have been found as far as Cyprus and Sardinia.
By Wolfgang Sauber – Own work, CC BY-SA 3.0
Cydonia's coinage
Cydonia first started minting its own coins by overstriking coins of Aegina. For example, one silver coin struck in Cydonia featured the Minoan goddess Britomartis, and represents the early custom of grape cultivation in this region with a depiction of grapevines enwreathing her hair.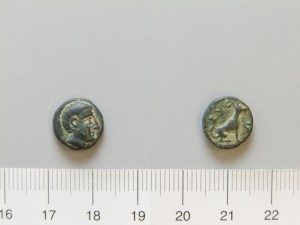 Photo credit: Yale University Art Gallery
Cydonia's environment
Cydonia had a well-protected natural harbour – something that can still be seen in the modern city of Chania. The city covered approximately 100,000 square meters, not including its suburban farms and outlying peasant communities. According to a third-century BC stone inscription discovered in Cydonia, the hilly countryside near the city was popular for growing grapes.
There was also a large agricultural development surrounding and governed by Cydonia. From Kastelli Hill – a prominent local geographical feature – Cydonia controlled the following: the Khania Plain to the south, the Akrotiri peninsula to the east, and towards Polyrrhenia to the west.
Featured Image Credit: Odysseus.culture