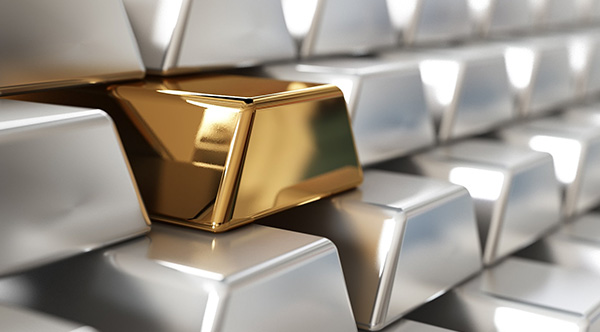 Do I pay VAT on Gold and Silver Bullion?
---
We often come across first-time precious metals investors who are unsure whether gold and silver purchases are taxed. In this article, we will answer the frequently asked question; "Do I pay VAT on gold and silver bullion?".
It's a reasonable question because as we will explore below, the type of tax you will be subject to when purchasing precious metals is dependent on a number of factors, including when the metal was minted and its purity.
When is VAT applied to gold metal sales?
Value Added Tax (VAT), is a tax imposed on the price of a product or service. It can be added at the point of production, distribution or sale to a consumer.
VAT is currently rated at 20% in the UK. However, the good news is that it is not applied to gold investments that meet the following criteria:
For Gold Bars: gold bars of a purity not less than 995 parts per 1000 that are in the form of a bar or a wafer, of a weight accepted by the bullion markets.
For Gold Coins: gold coins minted after 1800 that are of a purity of not less than 900 parts per 1000; which are, or have been, legal tender in their country of origin; and are of a description of coin that is normally sold at a price that does not exceed 180% of the open market value of the gold contained in the coin.
These standards are set by HMRC. Conveniently all our VAT-free gold items can be found on one page on our website, so there's no need to search in multiple places when you are looking for VAT-free gold.
We supply one of the largest collections of VAT-free gold in the UK. When you purchase gold from UK Bullion we include free, fully-insured delivery. Gold bullion coins and bars are among some of the most popular gold items we sell and in addition to being VAT-free some UK gold coins are Capital Gains Tax (CGT) free. CGT is the tax due on the profits realised from a sale.
Gold coins can make a fantastic investment; they are perennially in high demand, are attractive to collectors and benefit from the elevated price of this commodity.
So, explore our range of VAT-free gold today, including Gold Britannia coins and Gold Sovereign coins which are also Capital Gains Tax-free.
When is VAT added to silver sales?
Silver is treated slightly differently to gold, in that it is only VAT-free when held in storage. VAT will be applied if you wish to take delivery of silver products by post.
This is why we offer six months free storage with all purchases of VAT-free silver. This is the most cost-effective method of buying silver in the UK and allows our customers to invest in silver without paying VAT. Our storage solutions are offered in our fully secured and insured vaults. We fully cover the cost of storage for your first six months, and we can guarantee no hidden costs when you buy silver from UK Bullion.
Browse our VAT-free silver products to learn more about our secure storage. When you want to take physical possession of your coins or bars you will be required to pay the VAT. Many buyers arrange delivery and choose to pay the applicable VAT when they are planning to sell their silver items, or display them at home.
Alternatively, we offer a guaranteed buyback option for VAT-free silver Storage Account holders. UK Bullion will purchase any silver in a client's storage account without handling fees, allowing you to retain maximum profit from your investment.
Our most popular silver items include the Silver Britannia Monster Box and the 5K Silver Bar Bundle .
The best collection of tax-free gold and silver in the UK
Many of the gold and silver items on our website are available with VAT exemptions, and you will also find options for CGT free metals. Explore our tax-exempt coins and bullion today to find the ideal investment for your portfolio.
You can rely on UK Bullion to be your dedicated partner in your precious metals investment journey. Over the years we have been delighted to receive many positive customer testimonials from our valued customers.
Why buy from UK Bullion?
There are many reasons to choose UK Bullion as your precious metals platform of choice. We understand buying online opens up a multitude of choices to investors, so we make every effort to make our service stand head and shoulders above the rest.
We offer a price match promise, so if you find a better deal online, we'll do our best to match it enabling you to benefit from our superior service, expertise and customer care. Moreover, we offer free delivery and the ability to shop in total confidence thanks to our secure website and delivery, which is fully insured to protect you from the worst.
Start your investment journey today with UK Bullion
Every gold bullion bar we stock meets the London Bullion Market Association (LMBA) Good Delivery Standard.
We track the live spot prices for gold and silver, this critical information means you pay the best possible price for your bullion investments purchased from us. Our live prices are updated every three minutes giving you peace of mind that our prices are up to date.
Whether you are new to the world of precious metals, or you're a seasoned investor, do not hesitate to get in touch with us if you have any questions about VAT-free precious metals.