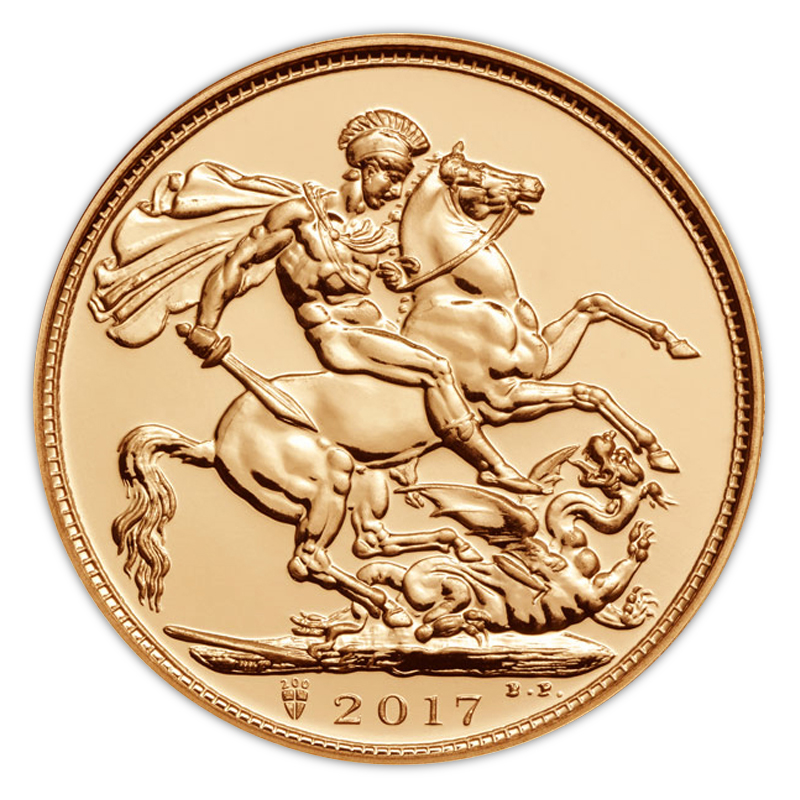 200th Birthday of the Gold Sovereign
---
A brief history
The original sovereign, or  the English gold sovereign, was first introduced in 1489 during King Henry VII's reign and was the biggest coin being minted at that time.
The first sovereign originally featured the king in full coronation regalia. The reverse side depicting the royal arms crowned and superimposed on a double rose to signify the union of York and Lancaster after the War of the roses. It was seen more as a sign of stability and prestige amongst the people rather than for its initial purpose of currency. After reducing in weight several times, the original sovereign was last minted in 1604 during the reign of James I and subsequently replaced with Unites, Laurels, Broads and Guineas.
In 1817, after the defeat of Napoleon at Waterloo, a new 20-shilling coin made of gold was produced. This took the name sovereign after the English gold sovereign. There have been several designs seen on the sovereign, however, the most popular and well-known being St. George slaying the dragon. This was designed by artist and engraver Benedetto Pistrucci. The obverse has displayed the monarchs from King George III to Queen Elizabeth II.
There have been many interruptions to the production of modern Sovereigns including 1914-1917 during the First World War and following the general withdrawal of gold coins from circulated currency in the early 1930's. The Gold Sovereign of today is primarily a bullion coin with proof versions minted for collectors.
200 years old…
1817 saw the revival of the gold sovereign and we will be celebrating its 200th birthday in the New Year. So, join in on the celebrations and purchase your 2017 sovereign today. Now available to order! The British Full Sovereign Gold Coin is a work of art that has been minted in the same weight and fineness from 1817 to the present day changing only in design. This 7.988-gram gold coin struck in 22 carats, Crown Gold Alloy, has a face value of £1 which is considerably lower than its metal value today. Buy yours today here.