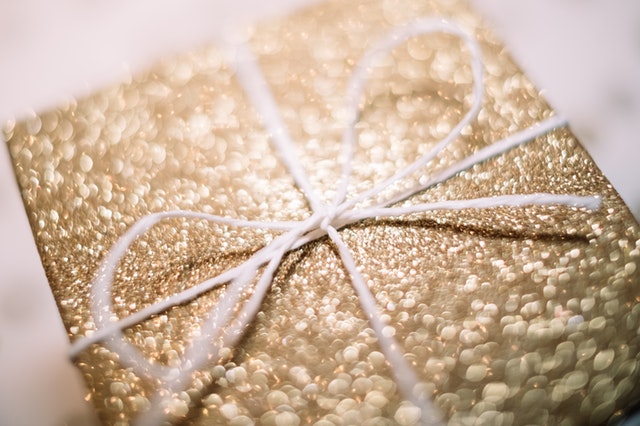 Golden Gifts for Easter
---
Precious metals such as gold and silver are famed for their lasting beauty, as some of the most well-known of the noble metals. They can also be the perfect gifts as they hardly age, and so their value lives on.
Why not surprise a loved one with a gift of gold or silver this Easter? Whether you take Easter very seriously or simply enjoy it as a time to appreciate the seasons and spend time with family, we've got some golden gift ideas for you to consider this year.
5 Gram Gold Cross Bar
This is a truly special piece struck in gold, ideal to mark the passing of Easter. Each gold bar depicts a Romanesque cross, as a symbol of faith that has been passed down over the centuries.
You don't have to worry if you have a limited budget either, as we offer some very affordable prices that accurately reflect the value of this precious metal. These bars celebrate the resurrection with an image that holds great spiritual value, as well as immense beauty.
Quarter Ounce Gold Britannia Coin
Britannia is the ultimate symbol of female strength, and we have this well-known emblem presented in a special quarter-ounce gold coin. Used on British coinage since 1672, it is a classic depiction of Britannia in all her glory, serving as the ultimate collectible and a rare Easter gift, with a uniquely British style.
It is the perfect Easter gift for a loved one with an appreciation of history and craftsmanship. It also features a likeness of Her Majesty Queen Elizabeth II on the opposite side, designed by a number of renowned engravers.
1 Ounce Silver Bar
Looking for a more substantial gift with a limited budget? Why not consider a bar struck in silver?
Due to its greater abundance in nature, this 1-ounce bar of silver costs a fraction of a gold one, yet it has a unique shine and longevity that gives silver its own intrinsic value.
Silver is a less conventional gift for Easter, but it is one of the most attractive precious metals to acquire due to its unique shine and its ability to retain its value.
1 Gram Gold Rosa Bar
This is an affectionate symbol, struck in gold, to convey compassion to a loved one this Easter. It also comes at a very affordable price for those who are budget-conscious. Despite its size, this bar continues to be made to an exceptional standard, at 24-carat.
Each one comes adorned with an elegant rose, presented as a symbol of love and compassion for anyone who receives it. Show a loved one just how special they are this Easter with one of these special Easter gifts.
As well as being gifts of great spiritual or personal value, gold and silver are well-known as being a reliable means with which to preserve wealth in uncertain times. Gold and silver have been the precious metals of choice over many centuries, for those wishing to retain their wealth, as well as for those wishing to give loved ones a gift that will truly shine above all the rest.