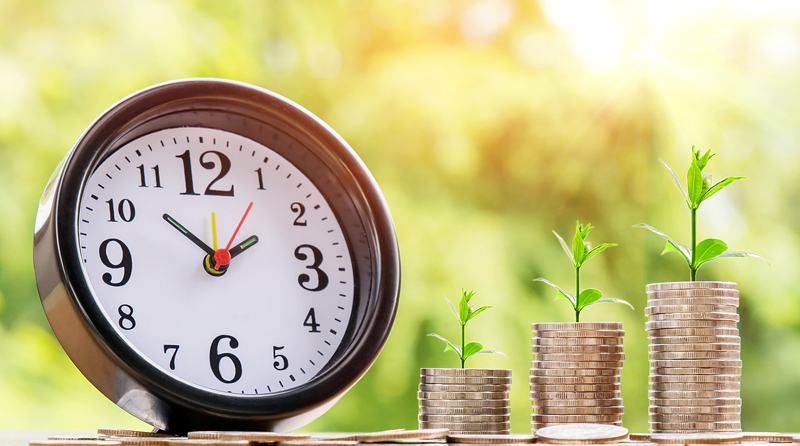 How to Diversify Your Portfolio for a Rocky Year Ahead
---
Gold, a widely considered safe-haven asset, has a lot going for it during times of political uncertainty according to many experts. As such, many investors believe that gold prices will do well in 2019 amidst a significant amount of geopolitical uncertainty.
These potentially disruptive events range from Brexit worries to fears of an economic slowdown in America. Also, global stock markets seem to be subdued and there are concerns that this is set to continue well into the first quarter of 2019.
There are various opinions about how gold will perform this year based on this context, but the general consensus is positive. Many investors and large investment banks foresee this precious metal asset performing well, at least by the end of this economic year.
Looking at 2019
Many believe that going into 2019, gold is likely to shine more as weaknesses start to emerge in the US economy. This is largely due to the poor performance of the US equity markets as well as other factors such as the housing market.
Economists and investors often look to the property market as an indicator of the overall health of the national economy in the US and as performance has been weak; there are some serious concerns about how things look for the rest of 2019.
Finally, we're seeing tensions between Trump and China causing anxiety among certain industries, as well as low business investment across the board. So when it comes to the strength of the dollar, many aren't quite as optimistic as they might have been at this time last year.
As many see the gold price inversely correlated to the value of the dollar, this could mean great things for those with significant investments in this precious metal in 2019.
Meanwhile, things in Europe are confusing to say the least. Who knows how the UK's departure from the EU will impact some of the major industries in this region.
All these things could mean that the gold price experiences the huge rise in value that many have been predicting for a while now. So is it just a case of when? Let's see what the big banks have to say…
What do the big investment banks think?
According to Bank of America Merrill Lynch, gold is set to surge over the next year as concerns deepen about the widening US budget deficit and a tariff-driven trade war starts to damage the country's economy.
Over at J.P. Morgan, Natasha Kaneva, head of metals research & strategy, believes that "gold will likely reprice lower through the middle of next year, at which point the Fed's policy will move into restrictive territory."
She added: "We still keep a bullish bias in place for the second half of 2019, as we believe the development of an inverted yield curve in the US will likely attract increased interest in gold among investors."
Other institutions such as Goldman Sachs are making similar noises, with attractive prices predicted if US economic growth slows down this year in 2019.
A diversified portfolio
During times of uncertainty and market stress, it's all too common for investors to ensure they're protected by diversifying their portfolios with safe-haven assets. And Gold is one of these assets according to many experts. This is because they generally don't correlate to equity markets and remain strong regardless of how the markets perform.
Investors may also wish to put their capital into other assets, such as government bonds or real estate to generate a diverse portfolio return, but gold has always been considered one of the most safe and reliable assets when it comes to weathering an economic recession – as some predict may happen in the not too distant future.
The resistance to volatile markets is usually the main motivation for gold investment, rather than a hope to generate huge gold investment returns, but depending on how the world economy performs, there could well be money to be made for those who invest their money at the right time.
Ultimately, gold presents a few diverse portfolio advantages and now is a time to keep a close eye on gold investment news to see how the precious metal is performing.
Final considerations
The biggest benefit of gold is perhaps its strong defensive characteristics, meaning it offers investors an asset that cannot be devalued in the same way that other investments can such as shares or stocks. As a physical asset, whether it is gold bullion bars or gold coins, it is more tangible than other investment options that can fluctuate massively in terms of their inherent monetary value.
Many even consider gold as simply another currency that falls outside of other investment asset types altogether.
These considerations are important to remember as you consider your gold investments in 2019. When searching for gold investment advice, you'll probably find a few proponents of gold who believe everyone should have at least a percentage of their overall capital invested in gold, while there are some who believe that it's an unnecessary precaution with very little return.
Should global markets crash however, and the world economy plummet into some kind of catastrophic nosedive during the course of the year, we could be looking at a very different picture…
To find out more about investing in gold in 2019, get in touch with UK Bullion. We've got some great products that could be the perfect way for you to diversify your portfolio this year.