Misspelt Papal Coins withdrawn
---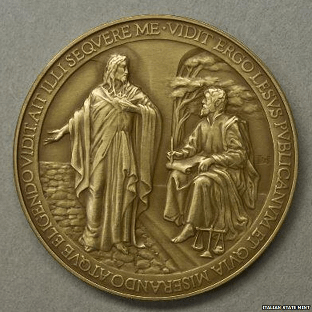 Eager-eyed coin collectors have snatched a newly minted Papal Medal, which misspelt Jesus as 'Lesus' on the reverse, before they were withdrawn.
Only 6,000 of these Coins – minted in Gold, Silver and Bronze – were issued, with fewer than half a dozen thought to have been sold before the withdrawal.
Papal medals are issued when each new Pope is elected, and these were to commemorate Pope Francis first year at the head of the Roman Catholic Church.