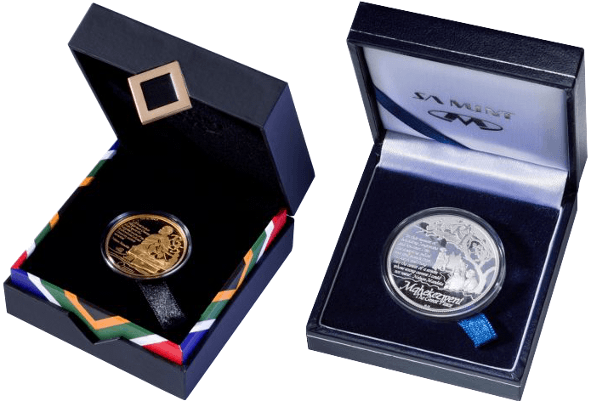 The South African Mint Company honours the life and times of Nelson Mandela
---
The South African Mint Company honours the life and times of the late South African President Nelson Mandela with a Gold and Silver coin set.
This limited edition Life of a Legend coin set is dedicated to the great man who brought about the end of minority rule and apartheid in South Africa, and served as her President from 1994 through to 1999.
There are three coins in the set available in the denominations of R1, R5 and R25; the R1 coin is Sterling Silver (.925 fineness), whilst the R5 and R25 coins are Gold coins weighing 1/10 t/oz (3.10g) and 1 t/oz (31.10g) respectively both with a fineness of .999.
News source: South African Mint Company.