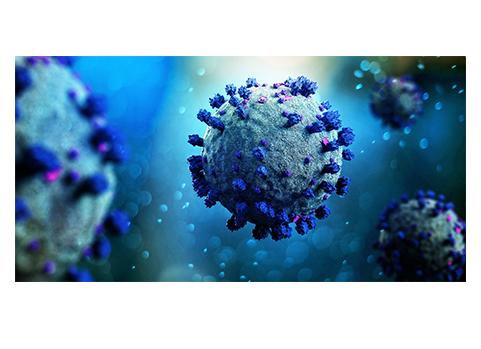 What the Global Supply Chain Chaos Means for Gold
---
Its safe to say that the COVID-19 pandemic wreaked havoc on life as we knew it. The pandemic particularly hit the global supply chain and is likely to continue to do so for several months. How does this situation affect the economy and, even more importantly, the gold price?
There seems to be short supply of everything from cars, electronics, books, toys, and even canned goods. The cause of all this is the strain on the global supply chain that connects manufacturers to their assembly lines before distributing the final product to consumers.
This issue hit shortly after the outbreak of COVID-19 and the pandemic that followed behind it. Even more worrying is that it only seems to be getting worse, with many physical gold investors thinking about the possible impact on the global economy.
Before we look further into how we got ourselves into this situation and the impacts on the gold price, we must explore what the supply chain is, exactly.
What is the supply chain?
Simply put, a supply chain is a network between a company and its suppliers to produce and then distribute a specific product or service to the final buyer.
The functions that make up a supply chain include product development, marketing, operations, distribution, finance, and customer service.
It is how your car, your phone, or your new bed will manage to go from their factory to your hands.
What exactly is going on?
As consumers, we have never really taken much time to think about how the products we buy actually get to us. However, with shortages on the up, longer arrival times on our online purchases, and the empty spots on the store shelves getting bigger its hard not to pay attention to the spreading disruption in the global supply chain.
The COVID-19 pandemic impact on the supply chain
Undoubtedly, the pandemic has had a considerable impact on the functioning of the global supply chain: multiple national lockdowns slowed the flow of raw materials and finished goods, thus disrupting manufacturing and any further steps in the supply chain.
As a result of the pandemic, we see:
Cut- off access to key suppliers: Europe and the US are heavily dependent on Chinese and other foreign suppliers in strategic areas such as raw materials, pharmaceutical ingredients, and semiconductors. However, the pandemic caused the factories to close, resulting in many companies being cut off from their key suppliers. Thus, causing them to slow down production.
Explained best by the investment strategist at Safanad, John Rutledge: "The nature of epidemics is that they don't just have a one-and-done wave of infections. They have many waves of infections […] Mostly, you produce more slowly, and that's what hits GDP. If you can't get the materials you need, you have to slow down production."
Worker shortages: The pandemic has caused many people to be locked up at home, with entire cities being plunged into lockdown. This has caused general disruption to the workforce in many countries, exacerbating the labour shortages across the globe.
"It's not clear how many of those workers are afraid to go to work, don't want to go to work, or still have plenty of cash. But it's clear to me that this worker shortage is not going to go away in three months or six months or 12 months," Rutledge added.
Dependency on the Chinese sourcing: As previously mentioned, Europe depends heavily on imports from China. In 2020, China dethroned the US to become Europe's top trading partner for the first time on record. Therefore, any issue with the Chinese supply chain can have major ripple effects.
And even if Chinese manufacturing companies were to resume their work at full scale, "countries and regions might receive a second hit from the drop in a trading partner's supply, and vice versa,"  according to Bruce Pang, the head of macro and strategy research at China Renaissance Securities.
Ports and hubs clogging up
Disruptions to global shipping: COVID also partially or temporarily closed many ports in the US, Europe, and Asia. Heavily disrupting many key shipping hubs. On top of this, new COVID-related safety measures have been introduced making logistics a nightmare to get around during each step of the supply chain. As well as this, recent floods, and climate change events in Europe, have caused damage to key supply routes.
The lasting impact from the Suez Canal blockage: Although the massive container ship that blocked the Suez Canal, is free now, the situation is far from returning to normal. With experts warning the impact of the blockage could reverberate through the global supply chain for months. In 2020, before the event, more than 50 ships per day on average passed through the Suez Canal, accounting for around 12% of global trade.
"We might celebrate the success of releasing the ship and unblocking the Suez, but that's not the end of the story here. It's going to continue to backlog ports and other delivery mechanisms as a result, and then, of course, the chaos that disrupts thereafter," said Douglas Kent, the executive vice president of strategy and alliances at the Association for Supply Chain Management.

A concerning container crunch
Due to the pandemic, the Suez Canal incident, and various other geopolitical factors, freight rates have spiked to unprecedented heights. For example, a single container of goods shipping from Shanghai to Los Angeles cost $1,500 before the pandemic, the same container now costs as much as $30,000.
In summary, it appears that a combination of COVID and bad luck has created a mess that seems to "have no parallel in recent economic history."
What are the consequences?
Whilst there are many consequences to come from this situation, let's focus on the 3 key consequences that will affect us the most.
Computer chip shortage
In today's world, we are heavily reliant on computer chips, which are also known as semi-conductors. These are in millions of products that we use daily; cars, smartphones, washing machines to name a few. But, as a result of the pandemic, we are seeing an increasing shortage of these high-quality computer chips.
How did this happen? Well, a few things caused this:
Chip factories closed during COVID lockdowns: Factories had to bow down to the pandemic and put the safety of their staff at the forefront, with many shutting down for several weeks to reduce the spread of the deadly virus and with many workers contracting COVID-19, the closures were prolonged.
A series of unlucky natural disasters: A disastrous winter storm in Texas closed several semi-conductor factories. Additionally, a fire at a plant in Japan caused production delays.
Increasing chip demand: The demand for chips surged as consumer demand for durable goods such as cars and appliances grew. Car production is seriously constrained by available chip supply. This has caused a knock-on effect in some areas, where used car prices are now almost equivalent to new car prices.
Inflation
The effect of these delays and shortages are beginning to cause another notable and much-dreaded issue: inflation.
The delays in delivery times are now the biggest on record, going back a quarter-century, according to IHS Markit's latest PMI survey of global manufacturing. This unparalleled situation has caused prices to increase at one of the fastest rates in a decade.
Supply cannot catch up with the level of demand that is currently hitting the market, which fuels price inflation.
Adding to this chaotic situation is how most governments have engaged in extreme levels of money-printing since the beginning of the COVID crisis, the combination of rising prices and a sharp increase in money supply is starting to look like a recipe for inflation.
Energy problems
Finally, we must look at the world's energy problems, which run deeper than the pandemic. Energy plays an important role in the production of many goods and services. And if energy and international trade routes are in trouble, other parts of the economy are bound to be impacted as well.
The energy sector is currently facing 2 major issues:
Many countries have begun the big switch to greener energy supplies. However, they have not put sufficient alternatives in place. This has meant that China has seen major power shortages that have led to blackouts and power cuts. This has had a huge impact on China's production capability, putting added strain on the supply chain.
Growing demand for natural gas: The supply of natural gas has not been sufficient to meet new demand. This is largely because gas production was reduced in the earlier stages of the pandemic. Due to this, the EU faces the risk of not having enough energy supplies for the coming winter, while the UK has seen its natural gas prices jump 700% over the past year.
Europe finds itself between a rock and a hard place. With global liquified natural gas (LNG) markets tight for nearly a year, and Russia facing its own upstream and infrastructure issues, Europe's two key sources of flexible gas supply have not shown up," Per Samer Moses, the manager of Global LNG Analytics at S&P Global Platts, said.
How can the supply chain crisis affect the gold price?
With how dramatic the events of the past months have been, it comes as no surprise that markets remain volatile, with many investors worrying about the affect it may have on their physical gold investment.
Amid all the supply chain chaos, the gold price has been mostly reacting to its "traditional" drivers like US inflation data and dynamics in the US dollar.
This is what Nicky Shiels, head of metals strategy at MKS PAMP GROUP explains: "Price action has been boring with a skew to the downside which has not worked out; it has reacted constructively to the "old-world thinking" that inflation is bullish [for gold] prices […] Gold remains bid towards $1800 and has held onto its post CPI gains."
Other analysts have noted a potentially growing demand for gold as a safe-haven assets favoured by many investors in times of economic uncertainty such as today.
"Gold is entering a period where risks now outweigh the reopening trade, and we'll see more safe-haven flows into gold. This is a major reversal of trends and very positive for gold," OANDA senior market analyst Edward Moya said.
So, what is the bottom line?
We all want to know when the supply chains will be back to normal, so we can buy a new couch and have it delivered promptly.
But it looks like we will have to get used to this new reality, according to Alex Capri: "I don't think things will return to normal as we've known them over the last couple of decades. We are in a completely different new era now and globalization, as we've known it in the past, is over".
While Tim Uy of Moody's Analytics is echoing this analysis with his forecast, saying things "will get worse before they get better."
"Border controls and mobility restrictions, unavailability of a global vaccine pass, and pent-up demand from being stuck at home have combined for a perfect storm where global production will be hampered because deliveries are not made in time, costs and prices will rise, and GDP growth worldwide will not be as robust as a result," Uy said.
With the direction of our current economic situation still unclear, investors might be right to protect their investment portfolio with a safe-haven asset against persistent global supply chain issues.