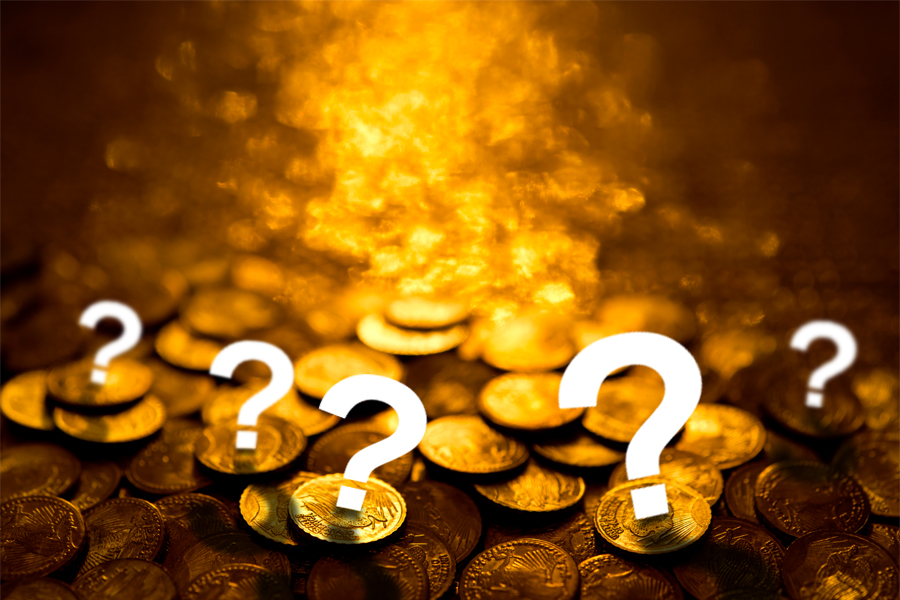 5 Questions To Ask Before Investing In Precious Metals
---
Read This Before Investing In Precious Metals.
We have listed the Five questions most commonly asked by newcomers to the precious metals market:
1: Gold Or Silver?
Gold and Silver are the best known of the precious metals and tend to be the most popular purchases for new investors.
Investment Gold is VAT Free in the UK whereas Silver purchases are subject to VAT at 20%.
Both metals can be purchased as bars, rounds or minted coins and each individual investor or collector has an opinion as to the best way in which to accumulate each metal.
Gold tends to be used for jewellery and for savings and investment purposes whilst Silver has the additional feature of value as a metal with many industrial applications.
Further explanations of the features and benefits of Gold and Silver can be found here https://www.ukbullion.com/learning-centre/deciding-what-to-buy-gold-or-silver
2: Bars, Rounds or Coins?
This decision is often made on the basis of personal taste but there are some important issues to consider. Larger bars generally allow the purchaser to buy at a low price per gram as the manufacturing cost is spread across a larger quantity of metal. However, when it is time to sell, the owner may be forced to liquidate a larger amount of metal than is strictly necessary as it is impossible to sell just part of a large bar. Coins allow assets to be realised in smaller quantities than large bars but often have higher initial purchase prices due to specialist minting costs. Rounds can often be the ideal compromise with lower production costs than coins and the availability of smaller sizes.
See more details of the comparison between bars, rounds and coins here https://www.ukbullion.com/learning-centre/deciding-to-buy-bars-rounds-or-coins
3: When to Buy?
Probably the most worrisome question for newcomers to the bullion market.
The last half century has demonstrated that precious metals have generally increased in value when held for substantial periods of time. Day to day price fluctuations can often grab the attention but precious metals, particularly Gold, are seen as long term stores of wealth.
The best time to buy is when the investor can afford to buy.
Our Learning Centre is a great place to look for information about buying and selling precious metals https://www.ukbullion.com/learning-centre
4: Where to Buy?
Always buy from a reputable bullion dealer. Do lots of research online, look at independent reviews and try to get a feel for the company that you are considering.
Call a few bullion dealers. Are they happy to speak to you and explain the way in which they can work with you or do you get the impression that unless you are willing to make a purchase there and then they would prefer not to waste time talking to you?
We would obviously prefer that you buy from us at www.ukbullion.com and we are always happy to discuss any aspects of precious metals that may be a source of confusion or concern.
5: Delivery or Storage?
Once you have decided what you wish to buy, when and from which dealer, the final question is whether you wish your purchases to be delivered to you or placed in secure storage.
Substantial quantities of precious metals stored at home are an obvious risk factor in modern society. This risk will lead to increased home insurance fees not to mention the additional cost implications of providing a safe to house your items.
In contrast, modern state of the art commercially operated vaults are so well regarded by insurers that items stored within them can be covered at very reasonable rates.
At UK Bullion we offer the best of both worlds with the option of professional, fully insured secure vaulted storage for your items (with one of the lowest monthly charges in the UK) or Free, Fully Insured Delivery in the UK, direct to your door with online tracking. (email and sms notifications coming soon) https://www.ukbullion.com/learning-centre/choosing-home-delivery-or-secure-storage
What are the most important questions that you would ask?