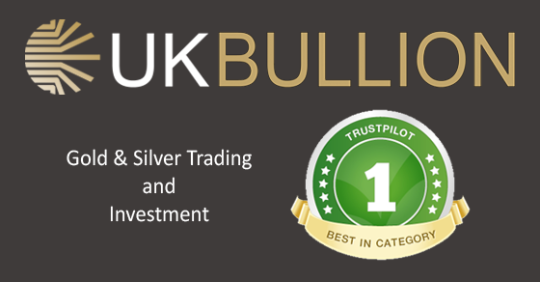 Best In Category – Twice
---
We are absolutely delighted to have achieved Best in Category ratings by Trustpilot for both their Gold & Silver Trading  and their Investment  categories.
https://uk.trustpilot.com/review/www.ukbullion.com

Totally Independent Reviews
Trustpilot conduct independent customer reviews on our behalf. Our customers are contacted directly by Trustpilot and invited to review our services through the Trustpilot system. Reviews are published 'as is' so it is really pleasing for us to receive so many positive comments.
Best in Category
We all work very hard to provide a really positive customer experience for our clients. This recognition of our excellent customer services will only serve to spur us on. Now that we have achieved 'Best in Category' we must focus on that position by maintaining and wherever possible, improving our services.
Thank You
A huge 'Thank You' to all of our customers that have provided Trustpilot Reviews.
We look forward to being of service again in the future.