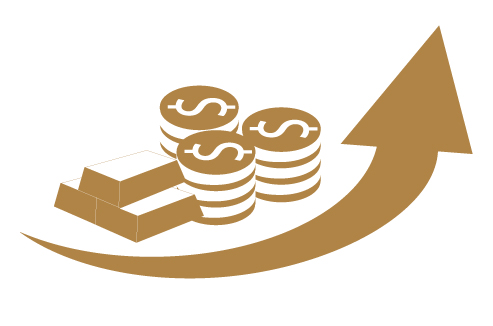 Gold Price in $ Reaches 4 Month High
---
The price of gold hit a 4-month high in $USD yesterday when the price reached almost $1,885.
Price action has been a little less clear cut in £GBP due to currency rate movements but yesterday's high, above £1,330 an ounce, was still the market high point since early February this year.
These price rises are being attributed to an increase in demand as Crypto currency values are currently under pressure and gloomy forecasts in the US regarding inflation and falling yields from US Treasury Bonds are driving renewed 'safe-haven' demand.
Prices in £GBP fell back around £10 per ounce this morning with several investors identifying a long-awaited buying opportunity before the resumption of a Gold bull run.
Our live Gold price data will help you to keep abreast of movements in the market and when the time is right you can buy gold and buy silver for free, fully insured UK delivery or fully insured vaulted storage.