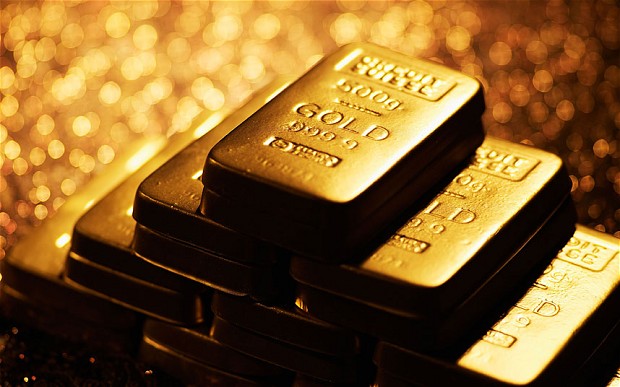 How To Buy Gold Bars On Our Website
---
In this short article, we'll guide you step-by-step on how to navigate across our website to find a gold bar product to invest in. We'll find a product, add it to our cart and then proceed to the checkout using a few simple steps.
So, let's begin.
1. Finding gold bars from the home page.
Our home page layout is divided into a few different sections to make finding what you need quicker and easier. These sections show all of our available bullion by their product type (bars or coins) and their precious metal material.
Let's start by clicking on the "View all Gold Bars" button.

From here you will find a selection of items based on that product type. By default, all products are grouped together by their weight and listed horizontally across the page.
Go ahead and click the "View" button on the 1 gram gold bars section.

2. Adding a product to the cart.
You should now see a wide range of 1 gram gold bars along with the starting price and availability of stock for each product.
Hover over a product with your mouse and click the "Add To Cart" button.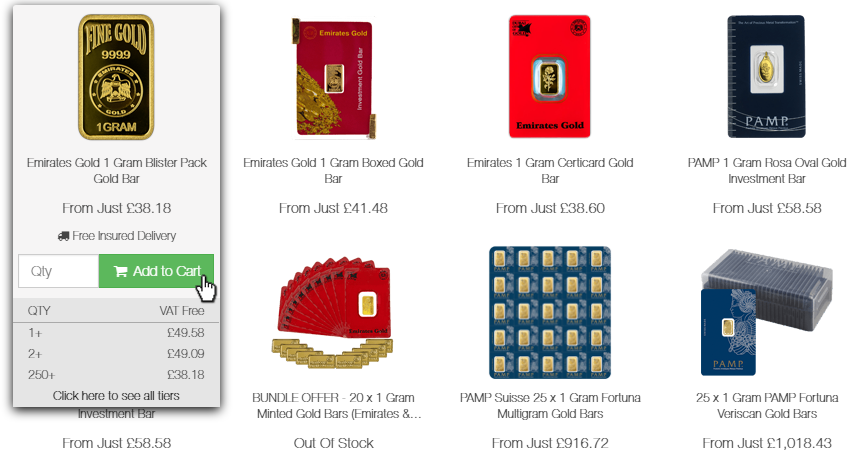 Let's view the cart by clicking on "Click to Checkout" in the green text box that appeared after adding the product.

3. The checkout process.
Now that we've successfully added a product to the cart we need to begin the checkout process and purchase the item.
Once happy with the final selection and the price of the item, simply click "Proceed to Checkout" to begin.

You will now be asked to login if you didn't do so previously. Place your details into the relevant text boxes and click "Login". Alternatively, you can register a new account if you don't have one and continue on from this stage.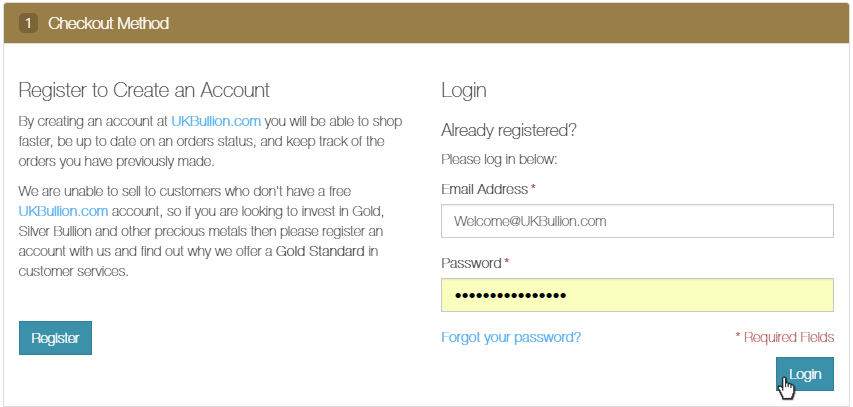 Next you will see your billing information, if all is correct press "Continue".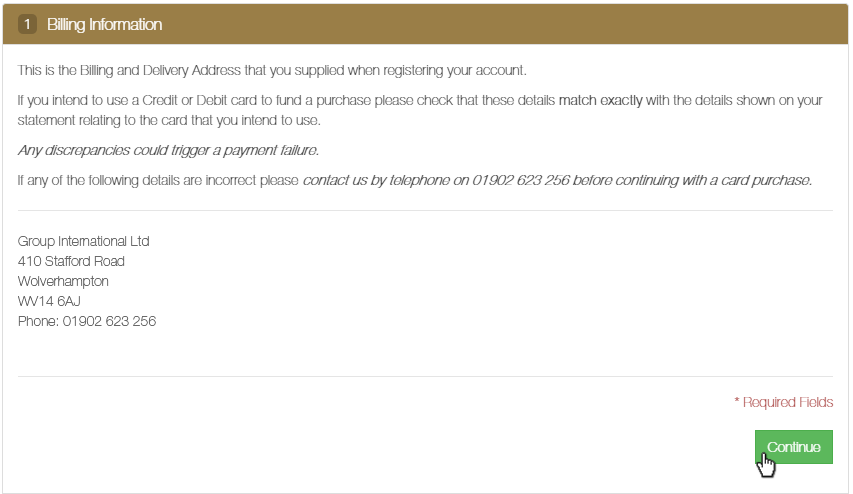 Choose your preferred shipping method by clicking on one of the available options and press "Continue".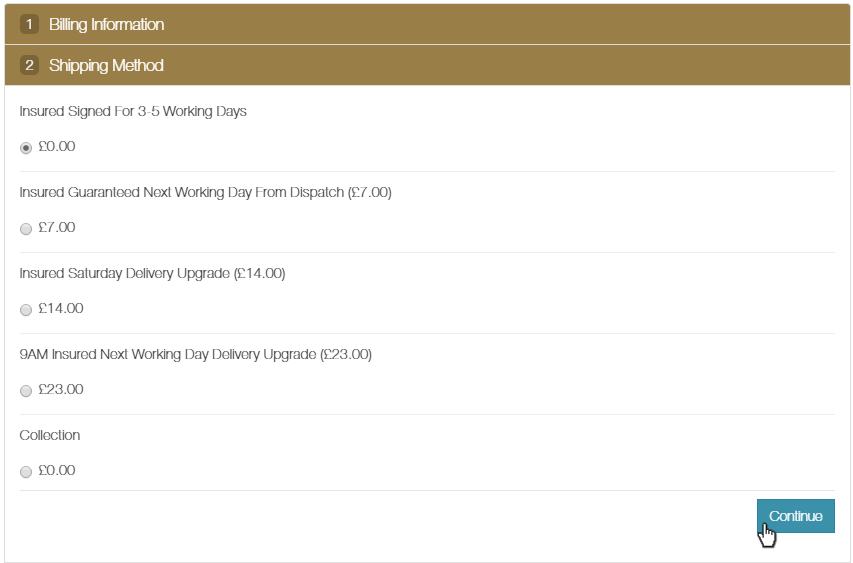 Here you will choose either Debit/Credit Card or Bank Transfer for your preferred payment method. Press "Continue" to proceed.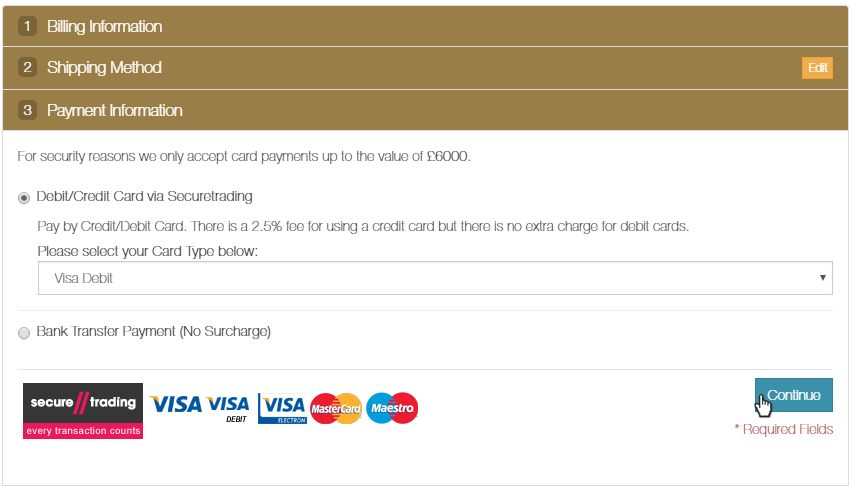 Review the order to make sure everything is correct. Check the "I accept the Terms and Conditions box" and click on "Click to Lock Prices and Place Order Securely" to proceed to the secure online payment portal which will be for your eyes only.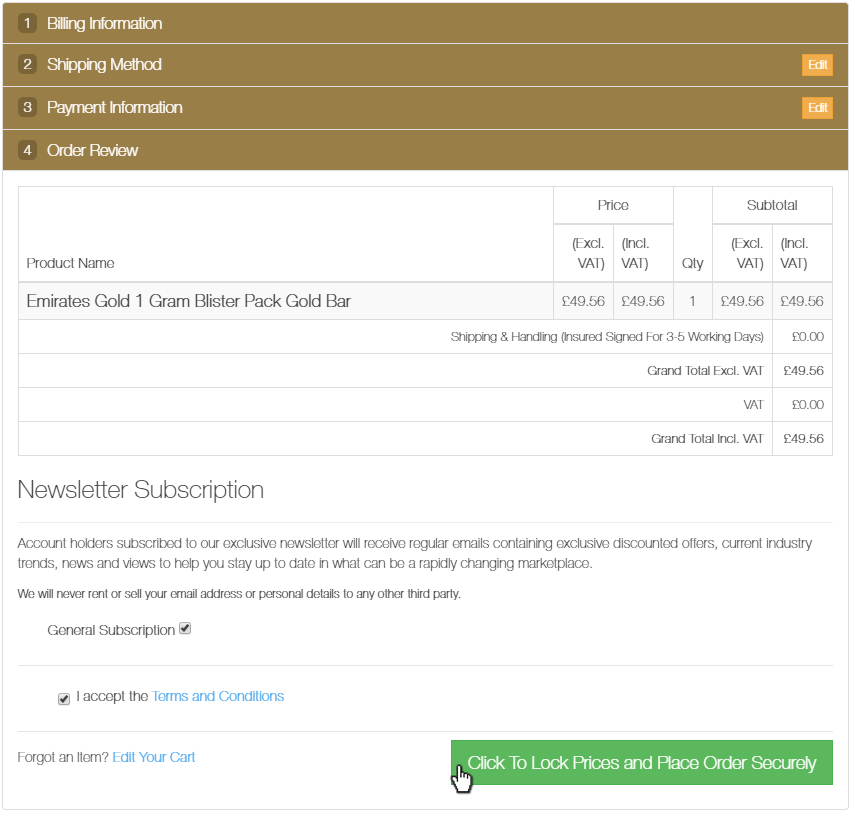 And that's that, your order has been placed and paid for. We navigated to a product, added it to the shopping cart and filled out the necessary information for ordering. For more helpful tips and market updates, be sure to subscribe to our newsletter. You can also visit our Learning Centre on the website for more information about precious metal investments.
Thanks for reading.