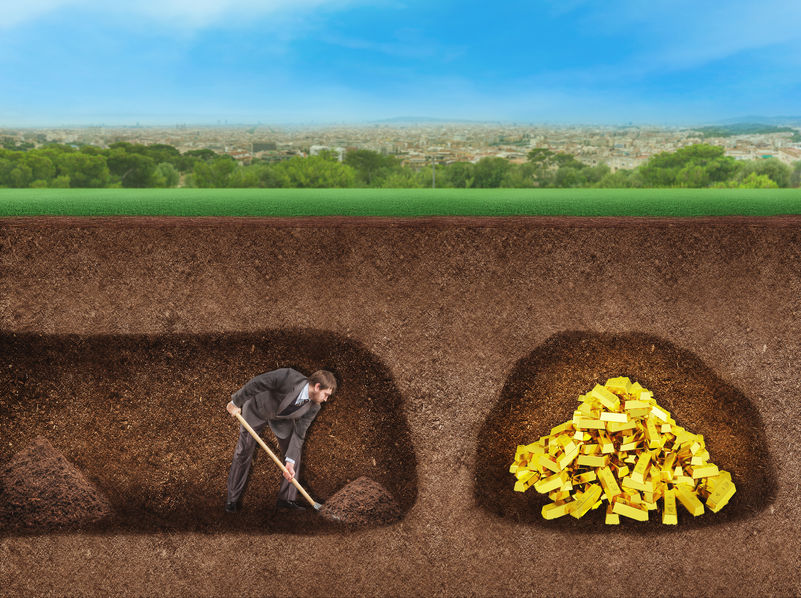 Where Is The Safest Place To Store Gold?
---
Where Would You Store Gold?
Gold is very easy to sell nowadays, to the extent that it can almost be considered as an equivalent to cash. For this reason above all others, security measures when you store Gold should be at least equal to the protection that you would apply to a corresponding amount of cash.
Most people would be comfortable with modest amounts of cash kept at home for day to day necessities. Similarly, many Gold owners like to keep a small portion of their investment close to hand should they need to release some capital in a hurry.
Larger amounts of cash are usually consigned to a bank or stored in a purpose built safe at home. The same care should be taken with larger amounts of Gold. Home safes can be sourced for a few hundred pounds nowadays and the contents insured under extended home cover policies. Such safes are rated for insurance purposes with a maximum value of contents for cash and valuables. Take care not to exceed the rated value of contents or you could be left with a shortfall in the insurance cover if the worst should happen.
The 'bank' solution for Gold would be a professional high security vault. Such vaults are generally not available to the general public but can be utilised through some Bullion Dealers. UK Bullion offers such a service to clients who wish to transfer their purchases directly to a state of the art vault rather than receiving the items at home. It is currently only possible to transfer items to the vault at the time of purchase. There is of course a fee for the vaulting service but charges have been kept very low due to the excellent reputation that such vaults enjoy with the insurance companies, leading to extremely low premiums for 'all risks' cover on vaulted items.
Whilst both of the above options would appear preferable to digging a hole in the garden and burying your Gold, this was the only option for Gold owners centuries ago. The discovery of a seemingly never ending series of fabulous 'hoards' in the UK points to the success of the method, keeping valuables safe for hundreds of years. The families of the original owners who were unaware of the location of a hoard would dispute the benefits of this method and the increasing numbers of metal detectorists operating in all areas of the UK probably means that burying your treasure is unlikely to keep it safe today.
So, in summary, the safest place to store Gold is a professionally operated, secure vault but make sure that you trust the service provider.
If you wish to discuss the secure vaulted storage options offered by UK Bullion, feel free to call us on 01902 623256 or visit our website for more details https://www.ukbullion.com/secure-vaulted-storage