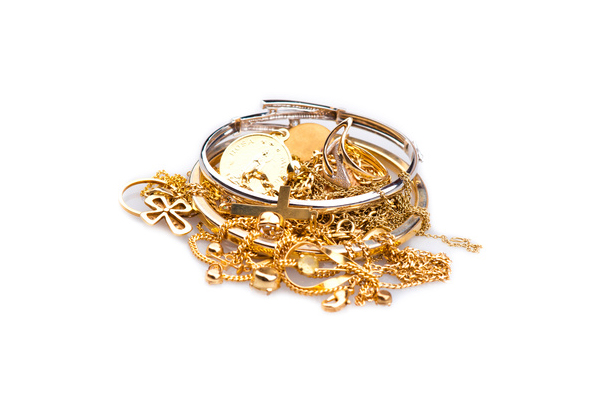 The Advantages Of Selling Scrap Gold
---
All good things must come to an end, or so the old saying goes. This is especially relevant in our consumer led society where a throw away culture has developed with easily available replacements for many items often just a click or call away. In this consumer society it is easy to fall into the trap of believing that once an item is damaged it is worthless and should be discarded.
Wouldn't it be nice to get something back from your old, damaged and unwanted items? Even damaged objects such as jewellery still have a residual value even if they are no longer fit for their original purpose. The most value held in items of jewellery is in those that are made from precious metals such as gold, silver, platinum or palladium.
In recent years the trend for recycling has led to more and more companies advertising and offering to buy your old scrap gold or other scrap metal showing the residual value held in items that are no longer wanted or useful.
Wouldn't it be nice to be able to recover some of the value of your old items even if they are damaged? Jewellery is an unusual example as once it is damaged or incomplete it loses almost all of its original aesthetic value. This is where scrapping your jewellery becomes useful as an item with little to no aesthetic value will still contain the intrinsic value of the precious metal that it is made from. Whilst it is true that scrapping your old gold jewellery will not generally release the same value as the original purchase price of an item, due to the associated costs of design and manufacture, it is still a useful way of releasing money from items that are no longer wanted.
With gold prices currently high now might be a good time to dig out your old and unwanted scrap jewellery and realise some of the money stored within it. The process for selling your old gold coins, bullion and scrap jewellery to UK Bullion is as easy as buying from us. We provide a handy scrap metal calculator which will give you an up to date valuation of your scrap metals. If you're happy with the valuation you have received and your metals meet the stated purity we will pay the agreed amount. There is more information on this including a step by step guide to selling scrap metals.