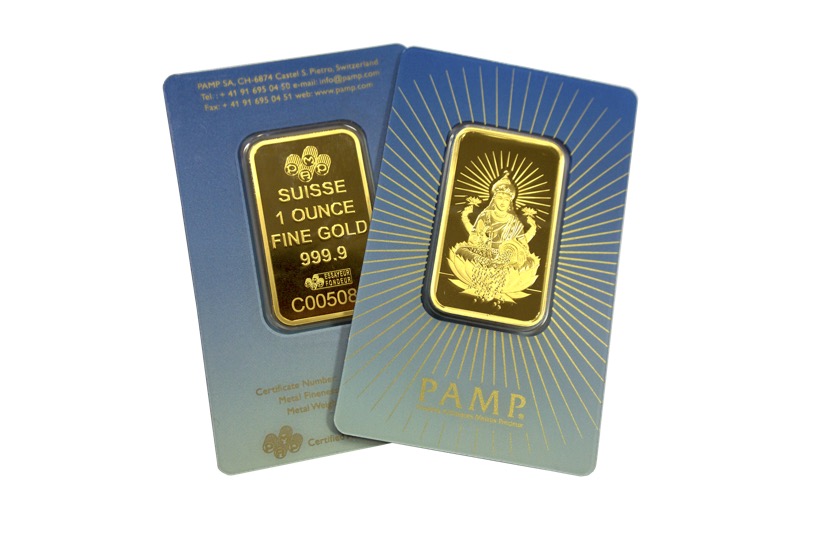 Will You be Buying Gold Coins or Gold Bars for this Year's Diwali?
---
It may not seem quite like it yet, but the annual festival of Diwali is fast approaching. And this year it's even sooner – kicking off on the 19th October, we're now only a few days away. As you're no doubt aware, buying gold is an important part of the annual Diwali festivities, so will you be making an investment for friends and family this year?
The link between gold and Diwali
Gold is a fundamental part of the festival of light. Each year, the five-day festival kicks off with Dhanteras, the first day – which celebrates one of the most important of Hindu myths.
As the well-known story goes, the son of a Hindu King, Hima, was destined to die on the fourth day of his marriage, from a snake-bite. But ultimately, the snake was foiled by the wisdom of the Prince's new wife who piled up the family's gold by the door. The snake was so in awe of the gold that it could go no further and the Prince was saved from death.
Each year, at the start of Diwali, Hindus across the world celebrate this story by exchanging gifts, such as gold coins, gold jewellery or gold bars with their close friends, family and loved ones.
Diwali gold as an investment
The story highlights a fascinating quality of gold. The precious metal is a form of protection and security, rather than simply an extravagant display of wealth. The ancient Hindus knew, just as we do now, that gold is a commodity that holds its value – and is therefore a valuable asset against the volatile nature of modern economies and markets.
In recent years, there has been an increasing move towards buying investment items like gold coins and gold bars around the Diwali period. There are simple reasons for this. Over the last decade, worldwide currencies, stocks and shares have taken repeated beatings at the hands of the financial crisis. People's trust in gold as a stable commodity in these uncertain times is thought to be behind its rise in price and demand since 2007.
For many Hindus, this correlation is particularly important, since the purchasing power of the Indian Rupee (INR) has fallen in recent years.
When should you buy gold for Diwali?
The price of gold has a tendency to rise for the three week period leading up to and culminating in the five days of Diwali. In 2016, for instance, the price of gold rose 3.9 per cent against the USD between 11th October and the 4th November.
For those looking to buy gold for friends or loved ones over this Diwali period, it would be a wise decision to buy in advance, to take advantage of what are likely to be lower prices if trends repeat.
If you want to take advantage of the best times to buy gold coins or gold bullion, then keep an eye on our live gold price charts. Alternatively, browse through our gold products if you want to treat your loved ones to an investment in commemorative gold coins, or gold bars this Diwali.