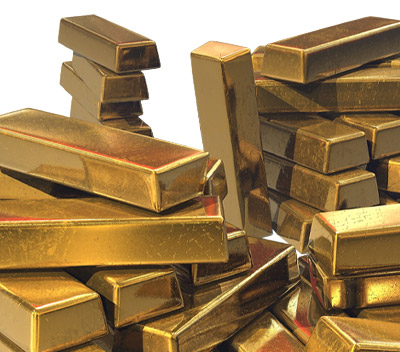 Pre-election Price Dip Offers Tempting Opportunity
---
Gold investors will have been watching the recent price dip with caution. Prices peaked at over £1,270 in September, as fears persisted about an imminent Brexit, and lingering tensions over the US-China trade war.
Prices are now lower, at about £1,142 per troy ounce as of late November, and yet neither Brexit nor the US-China trade war have actually been resolved. MPs voted to delay Brexit and trigger a December snap election. Meanwhile, talks between the US and China are complicated, and traders are constantly having to prepare themselves for sudden surprises.
All the while, gold is bottoming out and forming a healthy support level, with the potential to explode higher if geopolitical tensions flare up by year's end. Buying gold at current prices could offer investors the last chance to secure a heavy discount on prices before they reach further unprecedented heights in the coming weeks, as Brexit returns to the fore.
Calm before the storm
UK voters are preparing to go to the polls for the third time in just four and a half years, as Boris Johnson eyes up a sizable majority to force a Brexit agreement through Parliament. The last time the UK staged an end-of-year snap election was in October 1974, at the height of the stagflation crisis, during the early stages of gold's 1970s bull run.
Imagine being an investor who bought gold at that time. Gold was worth barely £68 per troy ounce, when the October 1974 election was called. By the time of the following general election in May 1979, at the peak of the UK's stagflationary crisis, prices had leapt to £118.
If gold prices were to enjoy a similar bounce in the next five years, you could expect a single troy ounce of gold to be worth £1,987 per troy ounce by the mid-2020s. Past performance is never indicative of future returns, but gold is certainly a popular hedge against political uncertainty and the prospect of higher inflation.
The latest projections from Electoral Calculus for the December election claim that the Conservatives are on-course for a majority government once more, but just remember how the 2017 election turned out. A 20-point poll lead for Theresa May ahead of the 2017 election translated into a two-point lead in the final results, after just one month of campaign mishaps, losing her the majority she had inherited.
In short, elections can be unpredictable beasts, and anything can happen.
Setting the stage
If the December election result proves to be a close-run race, without a single party being able to win a majority of seats in Parliament, a new hung Parliament will be upon us. In May 2010, when the outcome failed to result in a majority government, gold prices rocketed from £750 to £854 in the space of just one month, over the course of the election campaign.
That's a 14 per cent gain in just four weeks, and if replicated by Christmas, following the current election campaign, that could propel gold prices as high as £1,301, giving the yellow metal a new all-time high. Think of it as a Christmas miracle.
But why would prices suddenly rise so quickly, after weeks and months of trading sideways? Price momentum is the answer. Some of the greatest historical gains in the price of gold have occurred within small periods of time. The mania during the 1980 peak saw prices almost quadruple over the course of just five months, after years of slow but steady price gains.
Gold has the reputation for moving in a sideways trading pattern for seemingly endless periods of time, before investors begin to rush for it, as sudden crises emerge. Like a coiled spring, pressure builds and sudden upward shifts in price action can reward those savvy investors who bought gold at the rock bottom prices. Meanwhile, it also introduces inexperienced investors to the potential of great gold price rallies.
To keep an eye on the latest gold prices, check out our Live Gold Price chart, updated with fresh data from the open markets every five seconds.
An ideal investment for year's end
If you're thinking about investing in bullion, and diversifying your portfolio away from more traditional assets such as stocks or gilts, gold offers tangible value. That's because it has been a store of wealth for centuries, as a precious metal that seemingly never ages.
UK Bullion provides a number of bullion items for your consideration, to secure your wealth against unpredictable turns in the markets, as the ongoing Brexit saga continues to jolt sentiment with every twist and turn.
Our newly-unveiled 2020 Gold Britannia is just one item to consider. Weighing a troy ounce, at a value of £1,169, it is VAT-free, with guaranteed free express delivery, when you purchase it through our website.
There's much wisdom in buying gold coins, as they are not only highly-valuable in a monetary sense. They also hold a great deal of historical significance too.
As the UK's political situation becomes increasingly turbulent, the 2020 Gold Britannia could stand out in your portfolio, as a beacon of clarity for the year and indeed the new decade ahead of us.
Bullion bars as an alternative
You may wish to invest in gold, but perhaps you feel like you're looking for items with greater variety. In that case, gold bullion could be just the thing for you. Gold coins are often minted in a limited quantity, in a narrower range of sizes and values.
In contrast, bullion is produced in a variety of weights and values, giving you more options to choose from, if you're weighing up how much you would be willing to invest in gold. For example, UK Bullion provides a number of one-gram gold bars, from just £42.39.
As gold takes a short pause after a great price rally this summer, now could be the perfect time to invest in bullion or coins. Increasing uncertainty and persistent political and economic turmoil make gold the ideal choice for investors looking for items that not only hold great value, but that also have a track record of locking in this value and preserving it for many years.
If you're thinking about diversifying your portfolio by investing in gold today, feel free to get in touch with UK Bullion today. Our team will be happy to discuss everything you could possibly want to know about this precious metal, and how it could benefit you immensely.