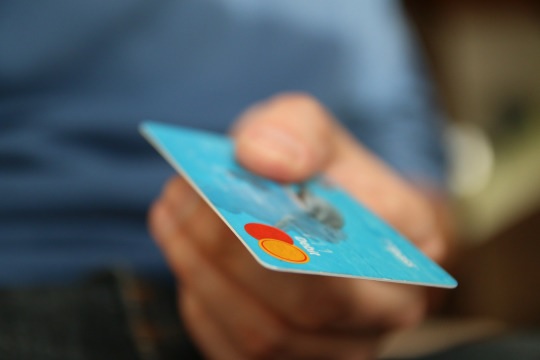 Thinking About Buying Gold?
---
A growing number of investors are looking to precious metals and other commodities as alternatives to the traditional investment options offered by banks and fund managers. These investors are looking for an option that gives them a security against the financial volatility of the stock markets as well as a tangible asset which, according to history will always have a value.
As with most purchases it is often best to shop around and consider your options before rushing into a decision to purchase Gold bullion. As investing in bullion is likely to be a major financial outlay for most people it is important to first do some research around the options available to you.
If you are considering making an investment in Gold Bullion read on and check out our top tips to aid your research into investment gold. Remember it is as important to research the company you are buying from as it is the product you are planning to buy
'Google' It
The online search engine has become ubiquitous with researching information on the internet. So much so that it has passed from a simple company name to become the default term used by millions of people around the world for searching on the internet. The effect on the language that we speak was solidified in 2006 when the Oxford English Dictionary added the verb 'google' to the English Language.
In this modern age in which we live information has never been so readily available and even a quick search using Google, or one of the many other internet search engines will throw up at the very least thousands of results if not more. We at www.ukbullion.com would encourage you to make use of this search power when researching the types of product that you wish to buy and the companies that you choose to deal with in order that you are fully comfortable with the process and the terminology used. See our handy jargon buster at: www.ukbullion.com/glossary-of-terms or one of our interesting articles providing an in depth look at the Gold bullion market in our Learning Centre: www.ukbullion.com/learning-centre
Finally it is always worth remembering the old advice that if something looks too good to be true then it usually is.
Check Customer Reviews
A recent and useful development on the internet has been the rise of third part independent customer review sites. This invaluable resource allows you to see both the good and the bad reviews without bias towards one or another and should give you a credible view of the company you are investigating.
Online review pages such as Trustpilot take a number of reviews to calculate the average score that a company has received. It can therefore be seen as a more accurate portrait of the company that you are dealing with. Companies that are not eager to share such information may well have poor reviews and additional searching will often lead to this information.
Here at UK Bullion we pride ourselves on good customer service and have chosen to partner with the Trustpilot customer rating service to demonstrate our commitment to maintaining top quality customer service. We are proud to have achieved current rating of 9.7 out of 10 from our customer reviews, this places us at number one in the Gold and Silver Traders and also the Investment category for the UK.
You can see our independently collected and verified Trustpilot reviews scores along with genuine customer testimonials at: https://uk.trustpilot.com/review/www.ukbullion.com
Decide On What You Want
As with all financial decisions it is important that you have a good idea of your aims and objectives in regard to the amounts of money you are planning to invest and any future returns you hope to see on the investment. The internet is a good place to research products that you may be interested in investing in. There are a wide variety of products available on the market with some holding additional collectors value.
The breadth of products should enable you to invest in the product that best suits your needs and matches you investment goals. Gold Bullion is often used as a secure and tangible store of wealth due to the tax exempt status that certain Gold and Gold coins enjoy. See our previous blog on capital gains for more information.
As with all financial decisions it is worth getting independent financial advice from a qualified professional before making a final decision.
Check For Insured Delivery
When buying Gold bullion it is crucial your parcel is fully insured. This should be clearly stated  during the purchase process and if you still have any doubts then it is worth double checking the insurance provided with a member of the customer service team.
Check For Hidden Costs
Reputable Gold bullion dealers will quote the costs associated with their product clearly. Whilst conducting your research be sure to check for the additional costs, these should be clearly listed. Many bullion dealers add extra fees such as postage, insurance and handling costs to the final transaction.
Don't Feel Pressured Into Buying
Lastly, you should never feel obligated to make a purchase. If after conducting your research you are still unsure about making an investment you must not feel pressured into doing so. Each investor is different and has different goals and appetites for risk and what is right for one may not be right for another. In this case take your time and perhaps consider consulting an independent financial advisor who will be able to help you to define what kind of investment strategy is best in your circumstances. If you still have any doubts we at UK Bullion encourage you to conduct further research in order to make the best decision for yourself.
The hints and tips that are contained in this article are not intended to replace proper independent financial advice and this should be sought before making any major financial decisions.