Free Fully Insured Delivery *

Call us on 0800 090 3256
United Kingdom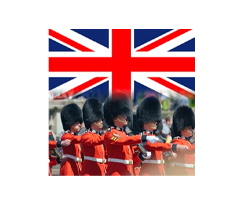 Gold and Silver Bullion is a popular investment option in the United Kingdom, with a long history of precious metals trading dating back to the Roman era. Today, the UK is home to a thriving gold and silver bullion market.
The history of gold and silver mining in the British Isles stretches back to the Roman times in Wales up to the present day with a new gold mine opening in Scotland, ironically the last one to shut. From around the time of Alfred the Great (871-899AD) Britain made coins continuously for 1100 years and at one time had up to 70 mints. But by the mid 13th Century coins were mainly minted in London, one in the Tower of London no less, and Canterbury.
The Royal Mint over the years has supplied many countries with their own coinage, until major countries produced their own, but still supplies over 60 countries today. The main headquarters are in London but in readiness for decimalisation a new Mint was commissioned at Llantrisant in Wales in 1968. It is now producing a staggering 90 million coins and blanks per week or 5 billion coins a year. The Royal Mint also produces legal tender gold and silver coins, such as the Sovereigns and Britannias, that are CGT Free. Perhaps its most famous coin of the realm is the sovereign, although non were minted between 1932 and 1957, except proof sets of 1937.