Free Fully Insured Delivery *

Call us on 0800 090 3256
For more information on how Royal Mail industrial action could affect your order Read More.
Popular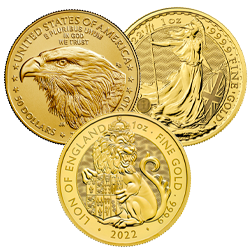 See the list below of our most popular gold coins.
Looking for a box or pouch to make your purchase the perfect gift or need a safer way to store your coins, we have a wide range of Gifts & Accessories available.
Find your new favourite today