Free Fully Insured Delivery *

Call us on 0800 090 3256
Our offices will be closed from 16.00 Friday 26th May until 10.00 Tuesday 30th May. Orders can be placed as usual via our website 24/7. Read More
The Royal Dutch Mint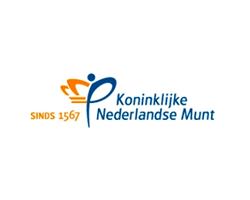 The Royal Dutch Mint traces its roots to the Utrecht Mint, where coins were first struck in 1567. During the early 19th century the modern Dutch state was established and with the unification of the provinces, the Utrecht Mint became the official state mint, known as the Rijks Munt. A second Mint was located in Brussels, however the Rijks Munt became the only mint in the Kingdom of the Netherlands since 1839 when Belgium claimed its independence from the Kingdom.
In 1912 the Mint was officially owned by the state and by 1994 Rijks Munt was renamed to De Nederlandse Munt at which point it became a company of which a 100% of the shares were owned by the Dutch State. Five years later the Queen awarded the company the prefix Koninklijk (Royal) and now called itself De Koninklijke Nederlandse Munt (The Royal Dutch Mint).
There are no products matching the selection.