Free Fully Insured Delivery *

Call us on 0800 090 3256
Perth Mint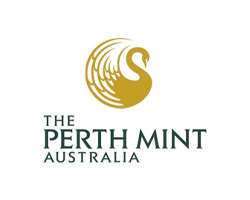 The Perth Mint has been producing high-quality gold coinage since 1899. Born out of a need to satisfy the increasing demand for coins during Australia's last great gold rush in Western Australia, the Perth Mint was a reliable supplier of the highly-prized Gold Sovereign coins until 1931.
Since the 1980s, the Perth Mint has been able to strike gold, silver and platinum coins as legal tender, as well as bullion bars for collectors and investors alike across the world.
The Perth Mint is something of a gold standard for high-quality bullion products for good reason - in 2011, the Mint unveiled the world's largest gold coin, with a purity of 99.99 per cent, weighing a tonne, with an estimated value of A$50 million. If purity is a quality you look for in gold coins and bars, the Perth Mint's array of products is the choice for you.