Free Fully Insured Delivery *

15.5kg Silver Britannia Monster Box (500 Coins, VAT FREE)
15.5kg Silver Britannia Monster Box (500 Coins, VAT FREE)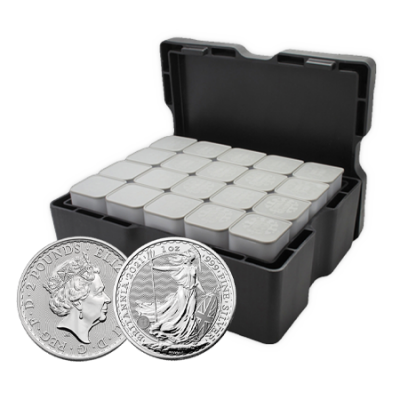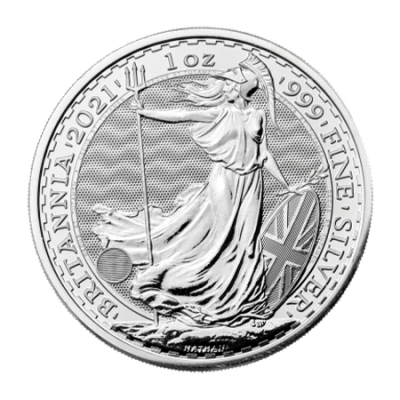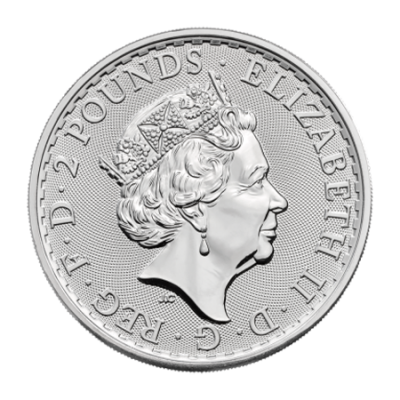 Please note that all images are stock photos and may vary from the actual product.
Secure Checkout
Shopping with us is safe.
---
Monster Box of 500 x 1 oz Silver Britannia Coins. Heavy duty Monster box containing 20 tubes of 25 coins each. The most cost effective way to purchase Silver Britannia coins. All Silver Britannias are CGT Free and in addition this product is also VAT FREE due to the overseas location of the storage vaults.
Your first purchase into offshore storage comes with 6 months FREE storage.
PLEASE NOTE: VAT becomes payable if this product enters the UK.
Your VAT Free Silver order will be fully insured and stored in state of the art, professionally managed high security vaults located in Dubai, City of Gold in the United Arab Emirates. Access to such vaults is generally unavailable to all but the largest volume customers in the Precious Metals Markets. Our extensive list of influential contacts has enabled us to negotiate a secure storage package that perfectly complements our VAT Free Silver Offer.
1. Free vault handling of your order for allocation to your individual, segregated area of the secure vault.
2. Low minimum charge of only £6.00 per month including VAT.
3. No minimum storage period.
4. Sell back to us from your account panel 24/7.
5. Collection in Dubai can be arranged for consignments of at least 100kgs (and in multiples of 100kgs) subject to the payment of additional charges for vault release and handling fees.
6. Worldwide* delivery can be arranged for consignments of at least 100kgs (and in multiples of 100kgs) subject to additional costs for vault release and shipping fees in addition to the payment of taxes (such as UK VAT) and charges payable under the laws and regulations of the destination country.
*We are unable to deliver to destinations which prohibit the importation of Silver Bullion or to destinations where such a delivery would breach any other prohibition or sanction.
Example Storage Rates
Total Value of Holding
Quarterly Fee Including VAT
Fee per Calendar Month Including VAT
Up to £9,238
£18.00
£6.00
£20,000
£39.00
£13.00
£50,000
£97.50
£32.50
£100,000
£195.00
£65.00
£200,000
£300.00
£100.00
Over £200,000 Please call us on 0800 090 3256 to discuss rates
We have such confidence in our products that if you have bought items from us we will buy back Gold products at up to 97%* of the Spot Price if you purchased from us or 96%* if you purchased from somewhere else and Silver products at up to 94%* of the Spot Price if you purchased from us or 93%* of the spot price if you purchased from somewhere else on the day that we receive them from you.
This offer is in addition to your Statutory Rights under any legislation.
If you would like further information about selling items back to us please call us on 01902 623 256 or use our Contact Us Form.
* To qualify for this outstanding guarantee the products must be in the same condition as when supplied by us with undisturbed seals and packaging where applicable and accompanied by proof of original purchase from us. Rates are subject to market conditions, call to confirm our best offer when you are looking to sell.
| | |
| --- | --- |
| Manufacturer | The Royal Mint |
| Origin | United Kingdom |
| Product Type | Coin |
| Dimensions (mm) | 38.61 Diameter approx |
| Product Design | No |
| Weight (g) | 15551.7500 |
| Material | Silver |
| Fineness | 999.00 |
| CGT Free | Yes |
| Denomination | £2 |
| VAT | 0% |